Marine conservation through photography

❝ Through the power of art, Age of Union and Focused on Nature are partnering to showcase the beauty and splendour of our oceans to raise awareness of the urgency and necessity to protect and conserve our natural heritage and resources.❞

Age of Union Centre
7049 St Urbain,
Montreal, Quebec, Canada
H2S 3H4
Fall 2023 / Winter 2024 Season
September 30th 2023 - March 16th 2024
September 30th Vernissage 6-10pm (open to the public)
We will be open every Friday and Saturday between 11am- 5pm
Prince Hussain Aga Khan developed a keen interest in conservation at a young age and began scuba diving at 14. He frequently travelled to the tropics after high school and started taking photographs of fauna and flora on a trip to the Brazilian Amazon in 1996.
Through numerous exhibitions, publications and talks, Prince Hussain has created a global platform to raise awareness and inspire and educate audiences to protect and conserve the most threatened places and species on our planet. His exhibitions have been held in Bahrain, Canada, France, Italy, Kenya, Monaco, Portugal, Spain, Switzerland, the United Kingdom and the United States of America.
Prince Hussain chairs the board of the Aga Khan Agency for Habitat, serves on the board of the Aga Khan Trust for Culture, and is a member of the Aga Khan Development Network's Environment and Climate Committee. He is a board member of Mission Blue, the Shark Conservation Fund, as well as the Jane Goodall Legacy Foundation's Council for Hope. Prince Hussain is also an Ambassador for the Natural History Museum, London.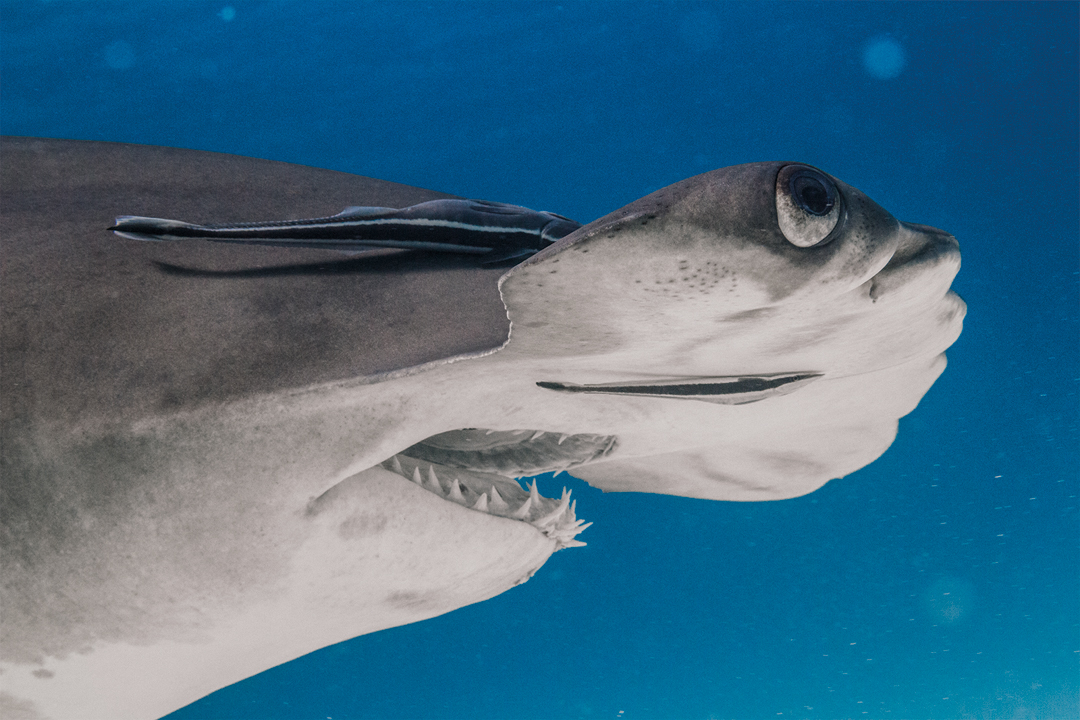 A great hammerhead shark with two remoras, one on top and the other under the hammer.
Bimini, The Bahamas, 2014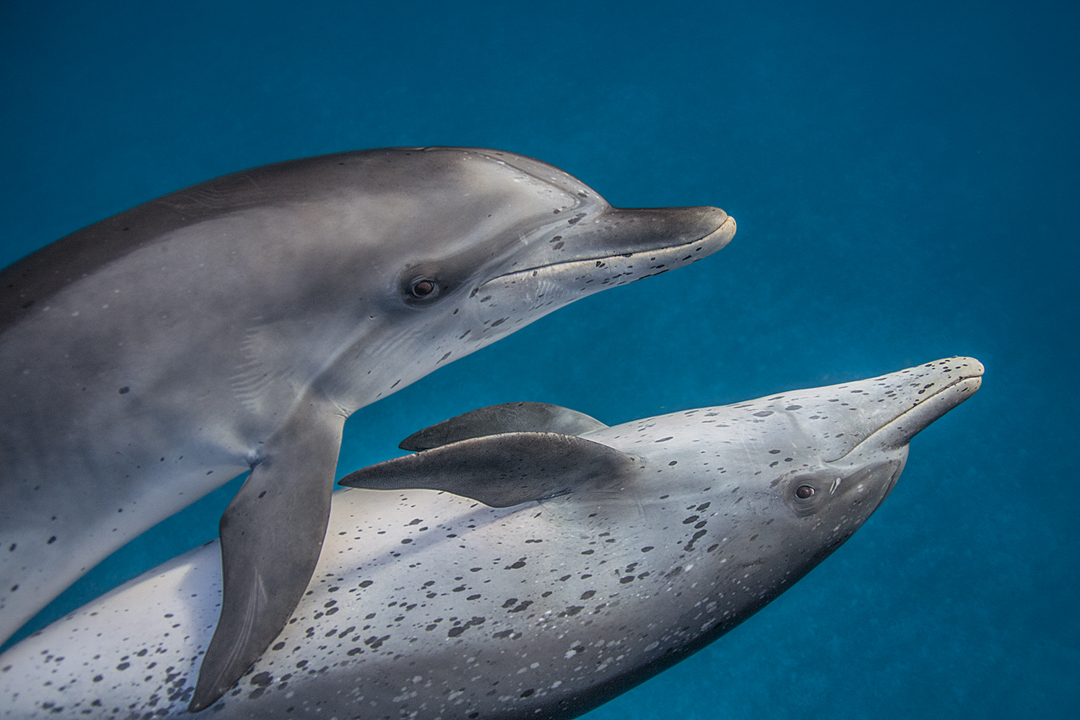 "Dolphin Love"
Bimini, The Bahamas, 2015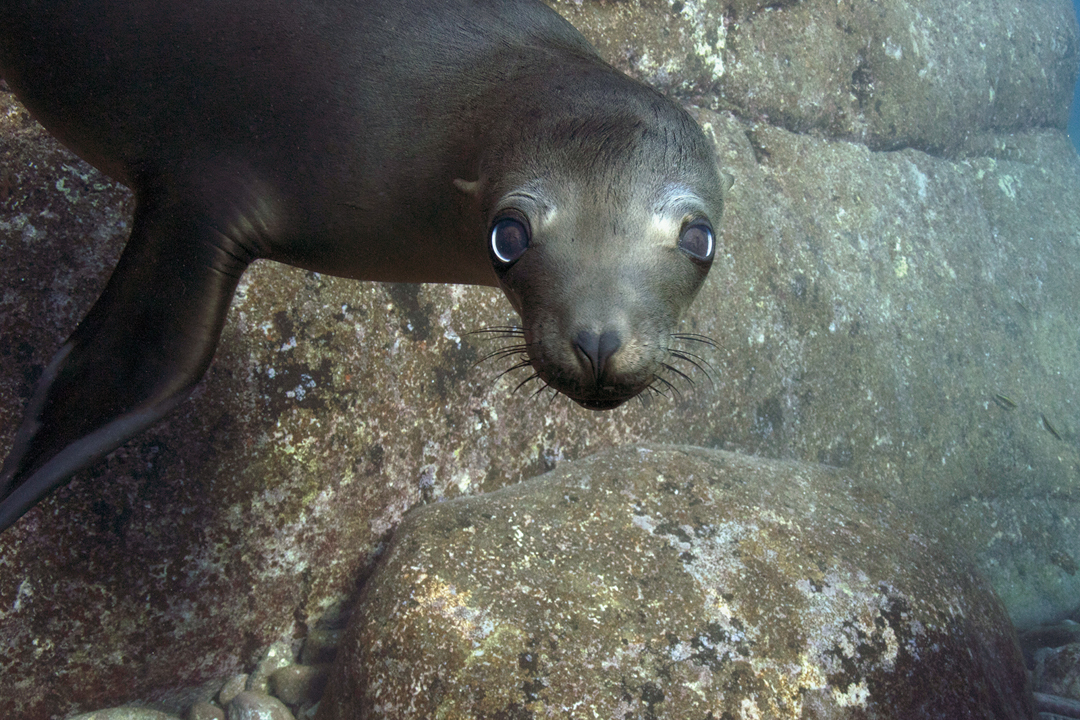 A sea lion takes a good look.
Mexico, 2016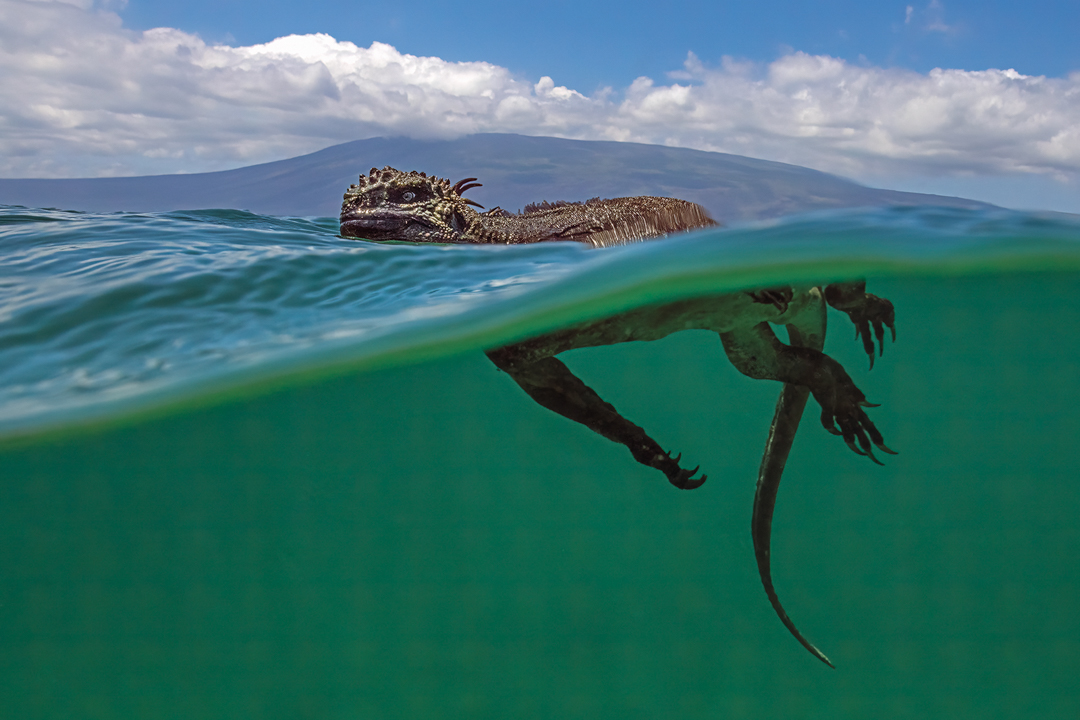 A split-level view of a marine iguana.
The Galápagos, 2016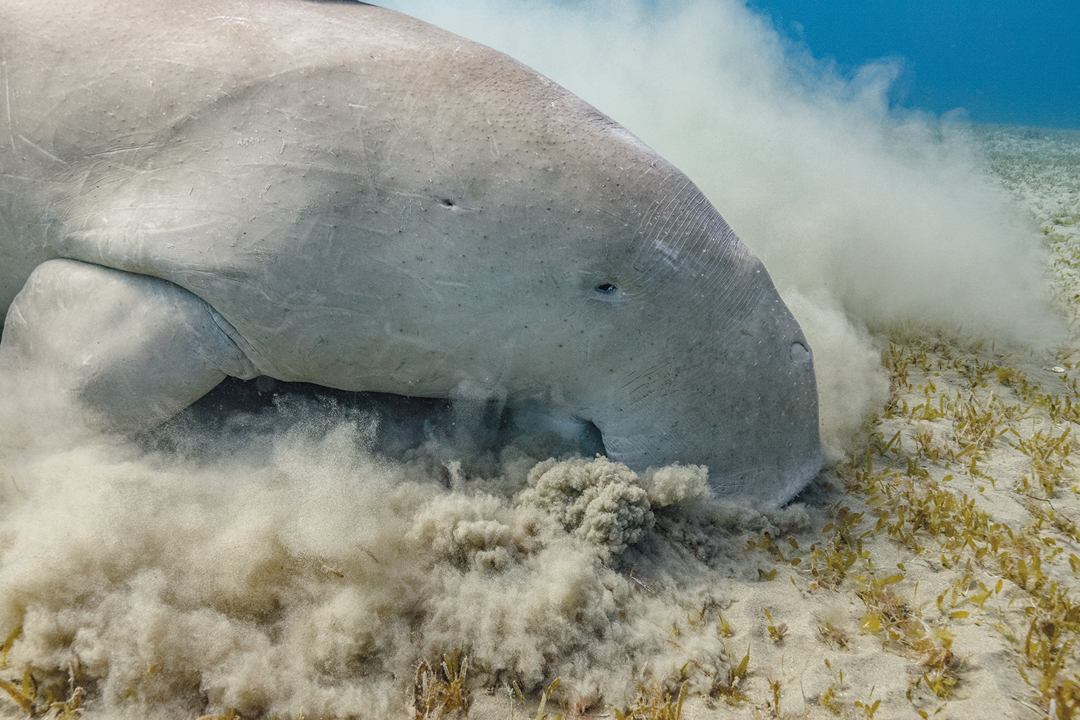 A dugong eats voraciously in the seagrass.
Marsá Mubārak, Egypt, 2017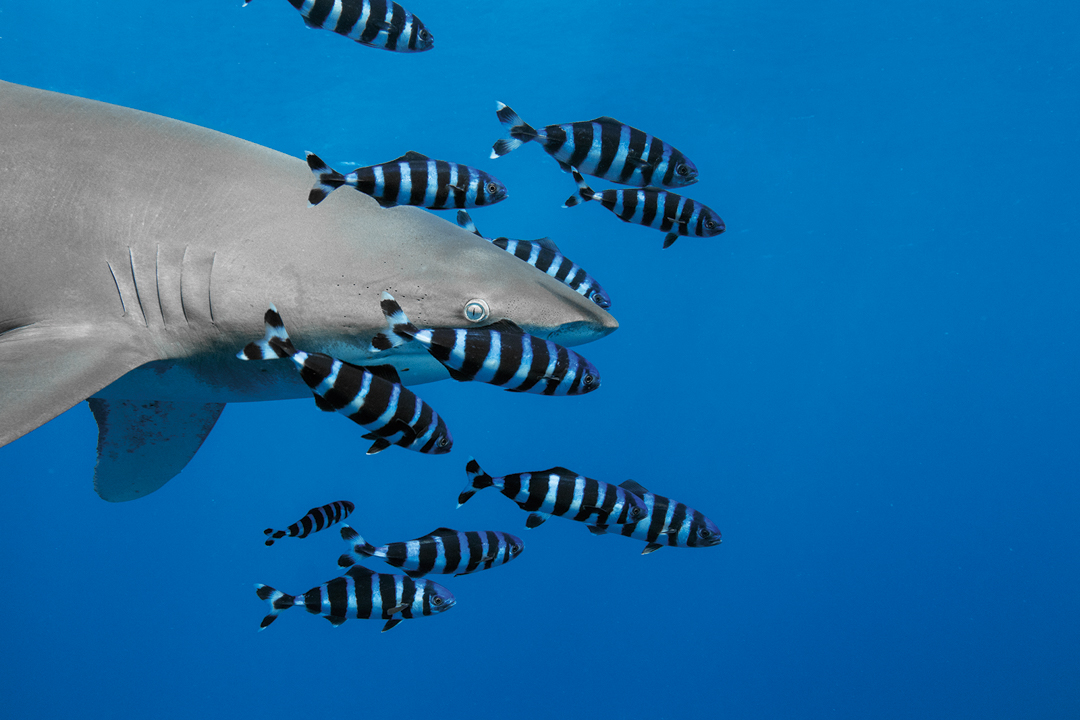 Oceanic whitetip shark surrounded by pilot fish.
Elphinstone Reef, Egypt, 2017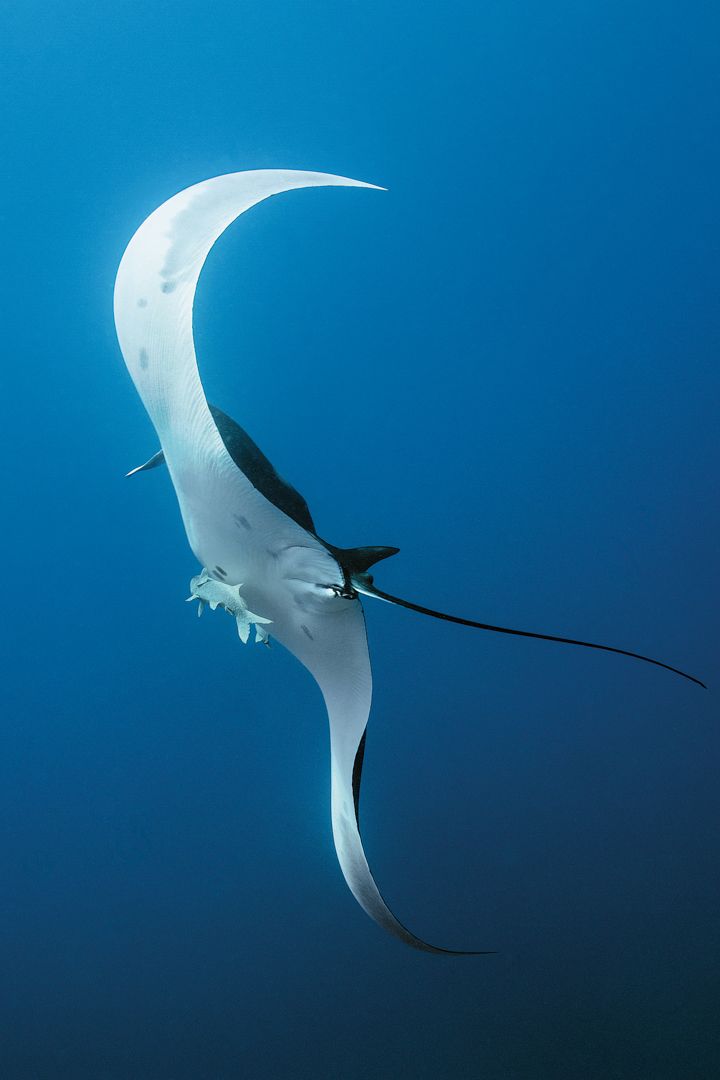 Manta ray shifting right.
La Paz, Mexico, 2018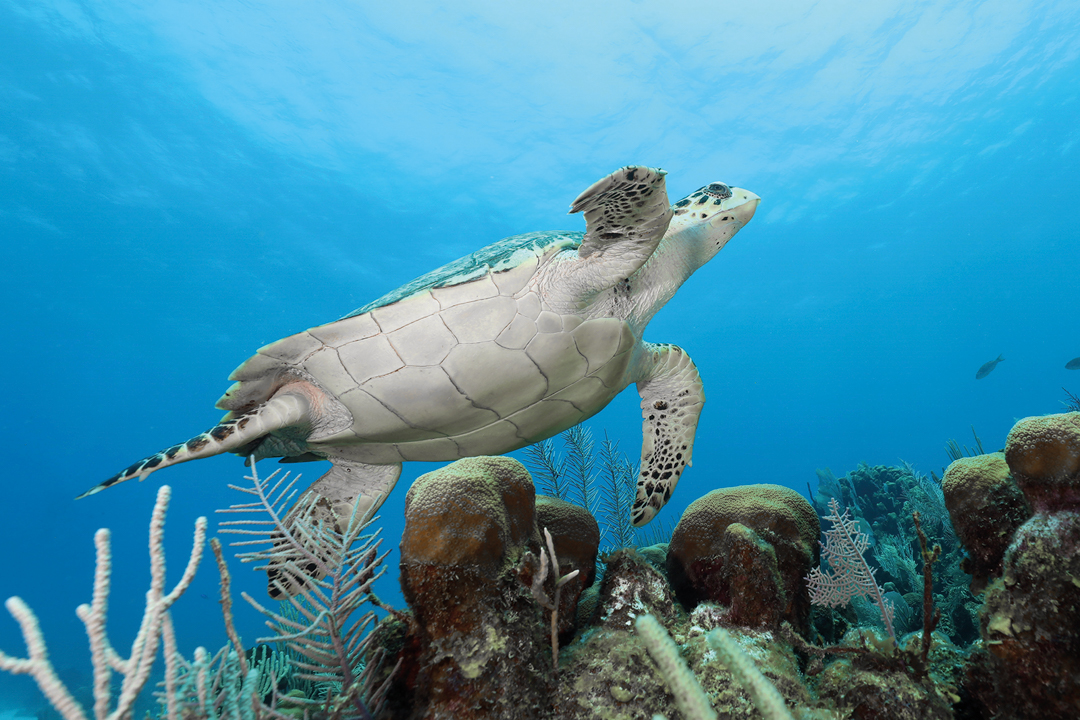 Trusting hawksbill turtle.
Placencia, Belize, 2021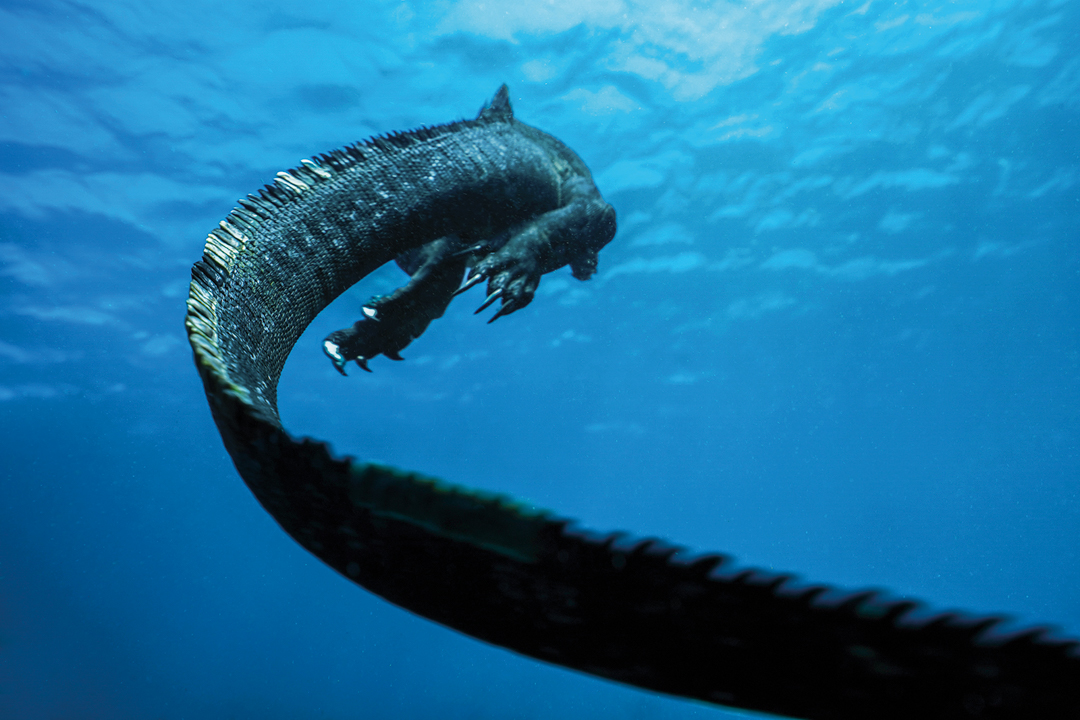 Marine iguana's tail.
Cape Douglas, The Galápagos, 2021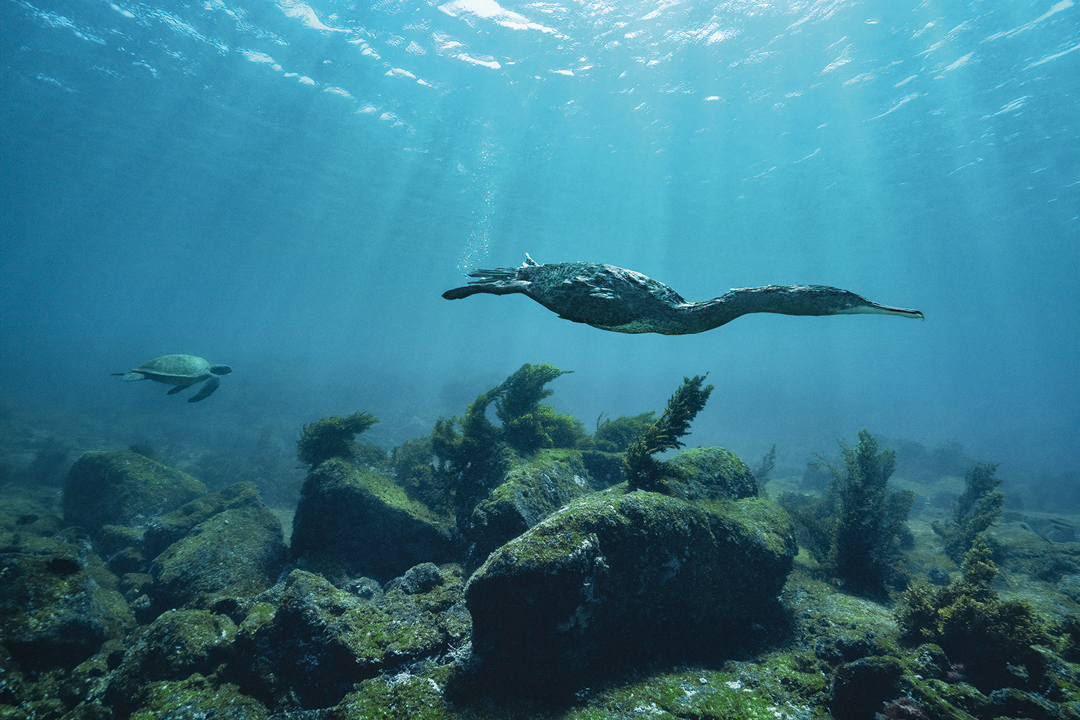 A cormorant shoots through the water as a green turtle swims in the distance.
Cape Douglas, The Galápagos, 2021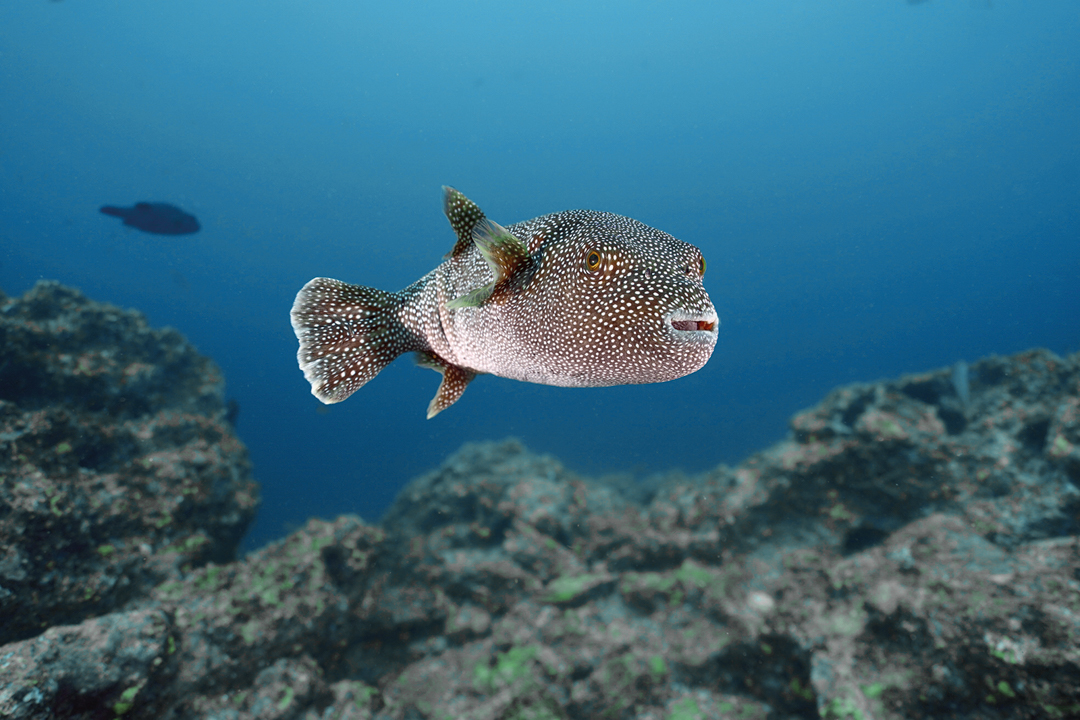 A highly enlightened pufferfish.
Isla de la Plata, Ecuador, 2021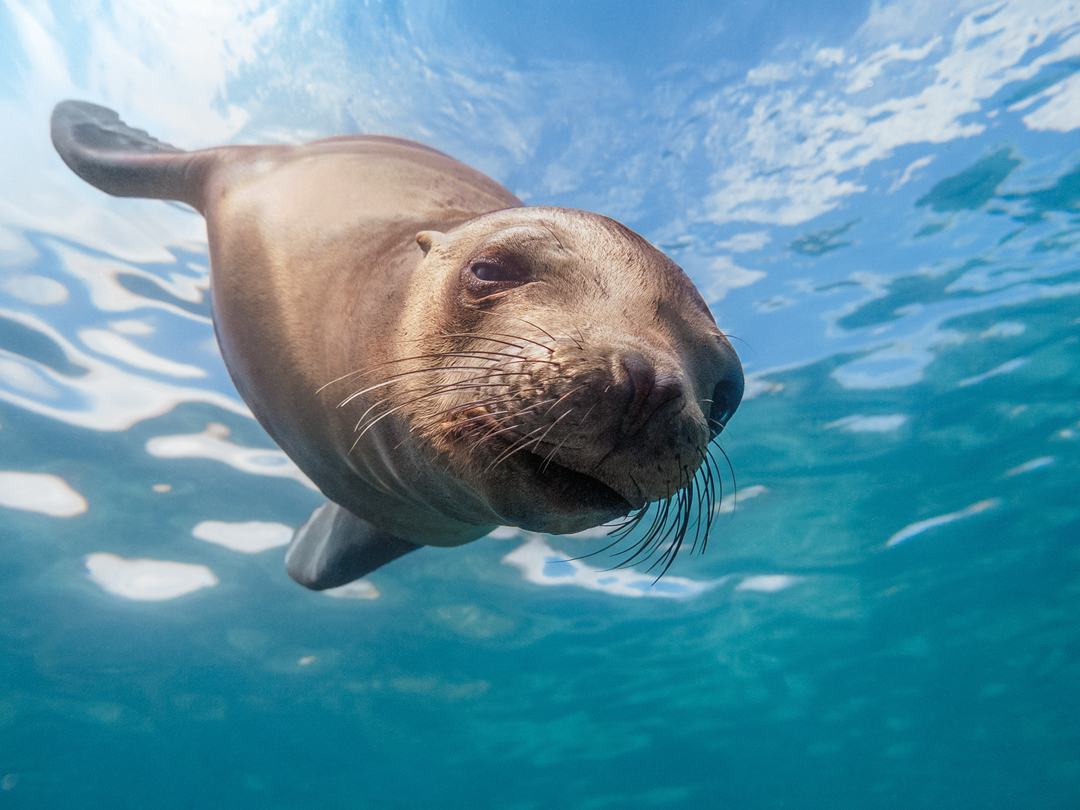 "Docile descent"
A sea lion pup investigating.
Los Islotes (near La Paz), Mexico, 2014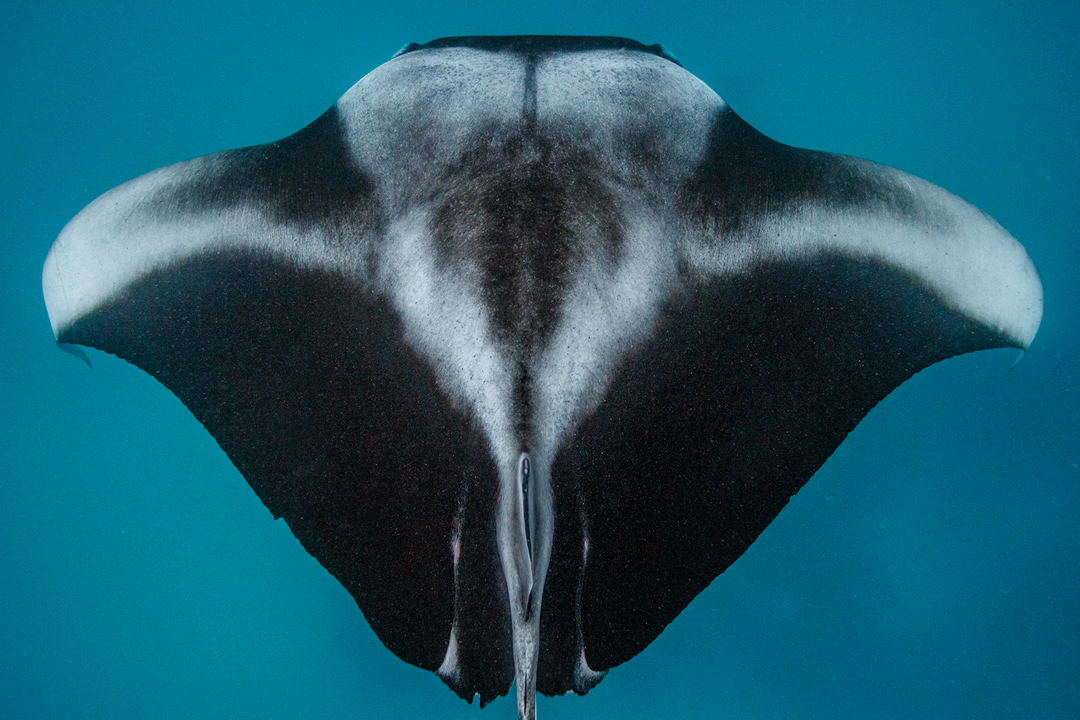 Ghost-like reef manta ray.
Hanifaru, Maldives, 2015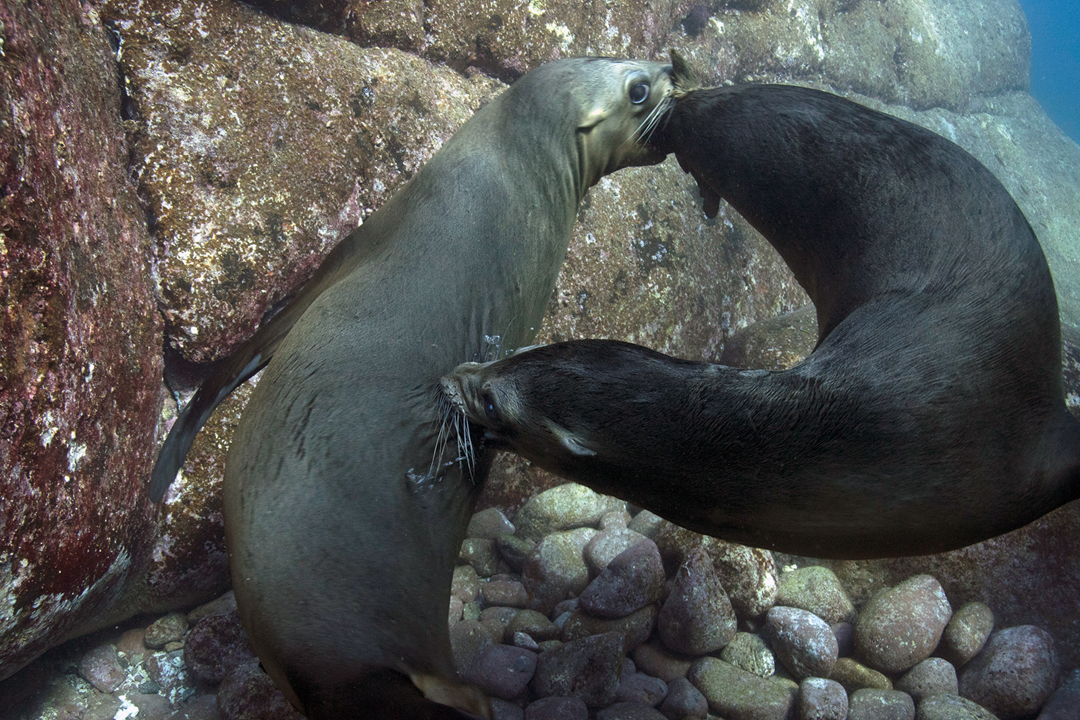 Sea lions at play.
Mexico, 2016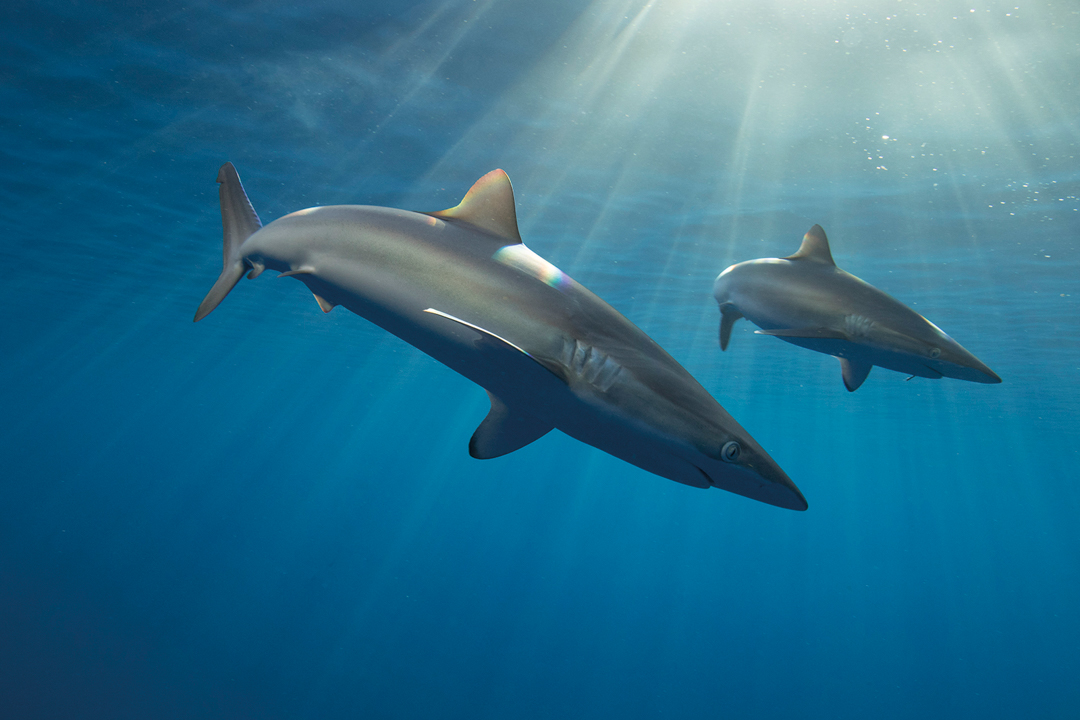 Silky sharks.
Exuma, The Bahamas, 2017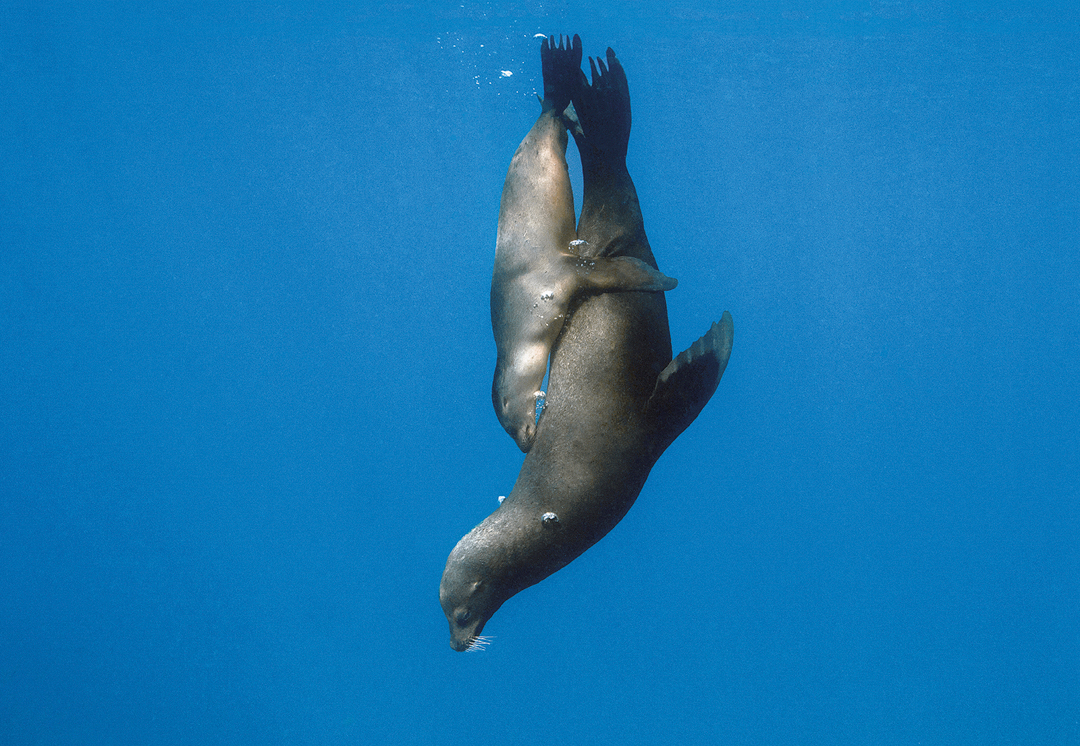 "Moving Mummy Hug"
La Paz, Mexico, 2018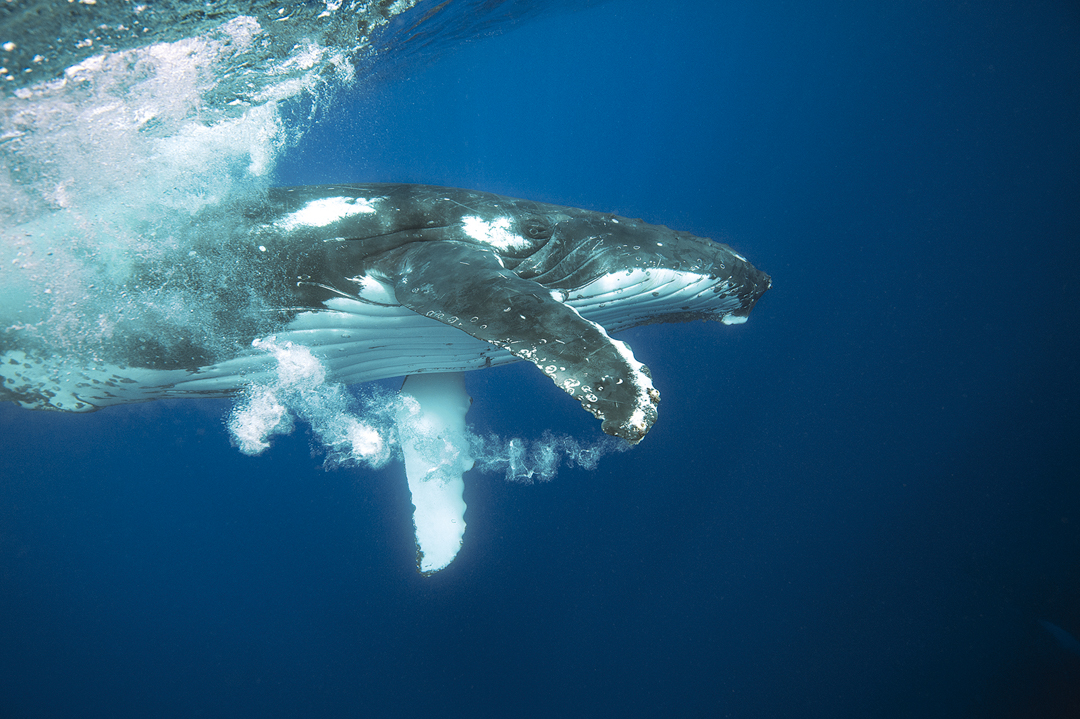 Meet Crazy George!
This whale that frequents Vava'u, known as Crazy George, occasionally lifts people out of the water on his nose.
Vava'u, Tonga, 2018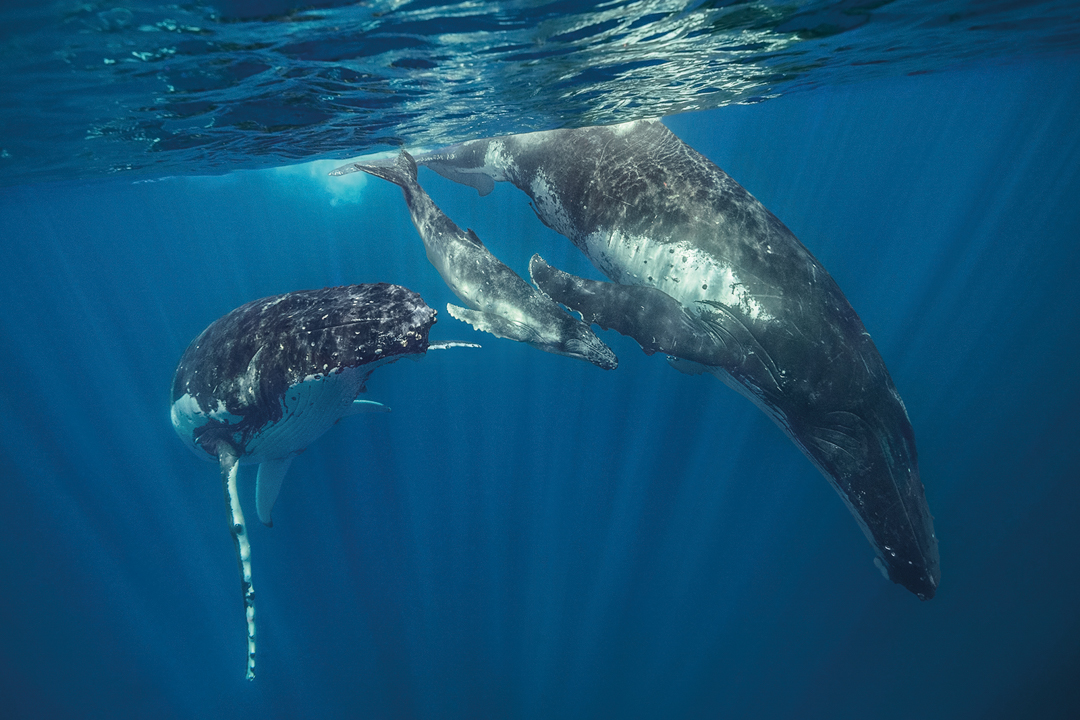 Humpback whales: the mum, the calf and the escort (not the father).
Vava'u, Tonga, 2018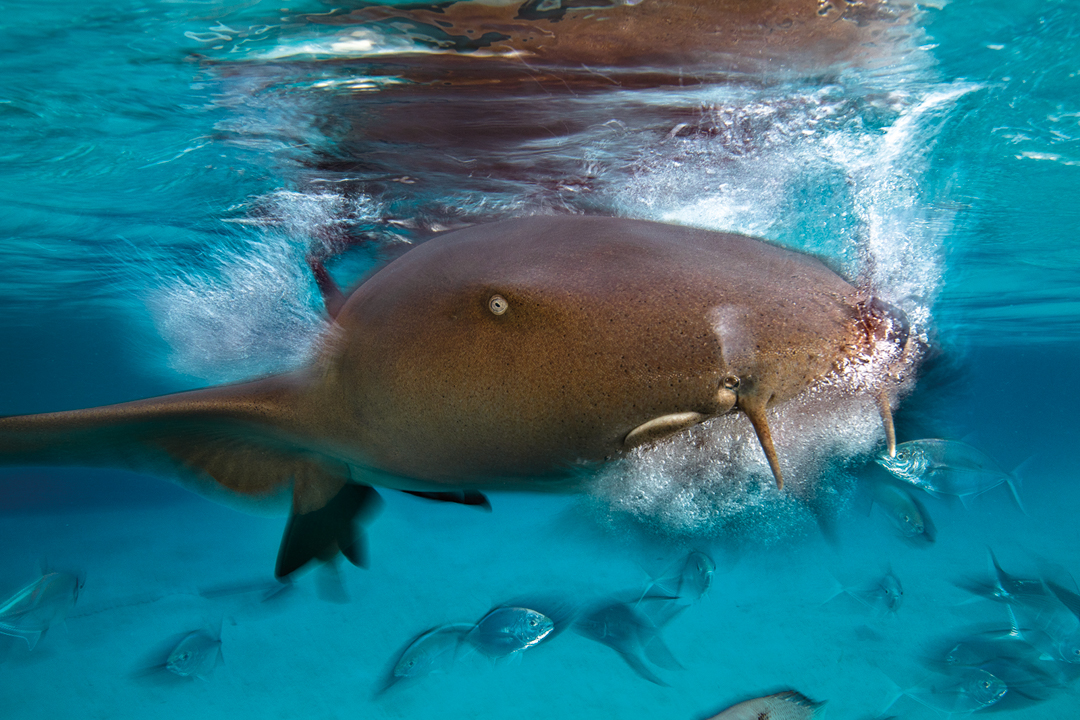 "Nurse Shark Blurred"
Compass Cay, The Bahamas, 2018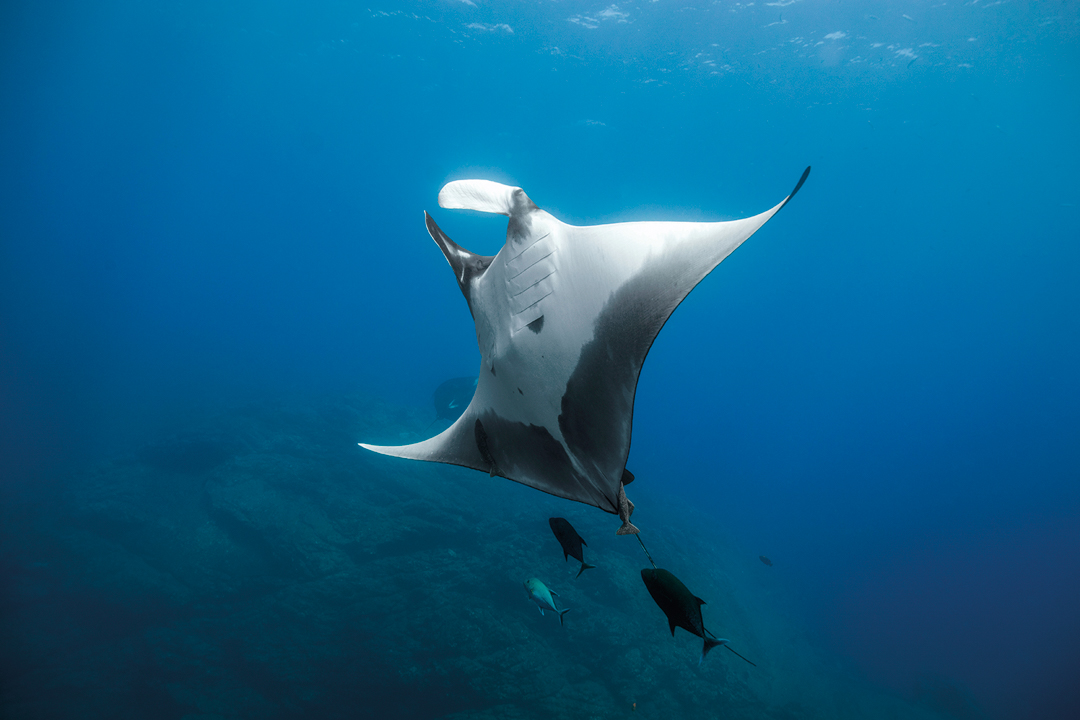 A giant oceanic manta ray rises closer to the surface, followed by a couple of jacks.
Revillagigedo Islands, Mexico, 2021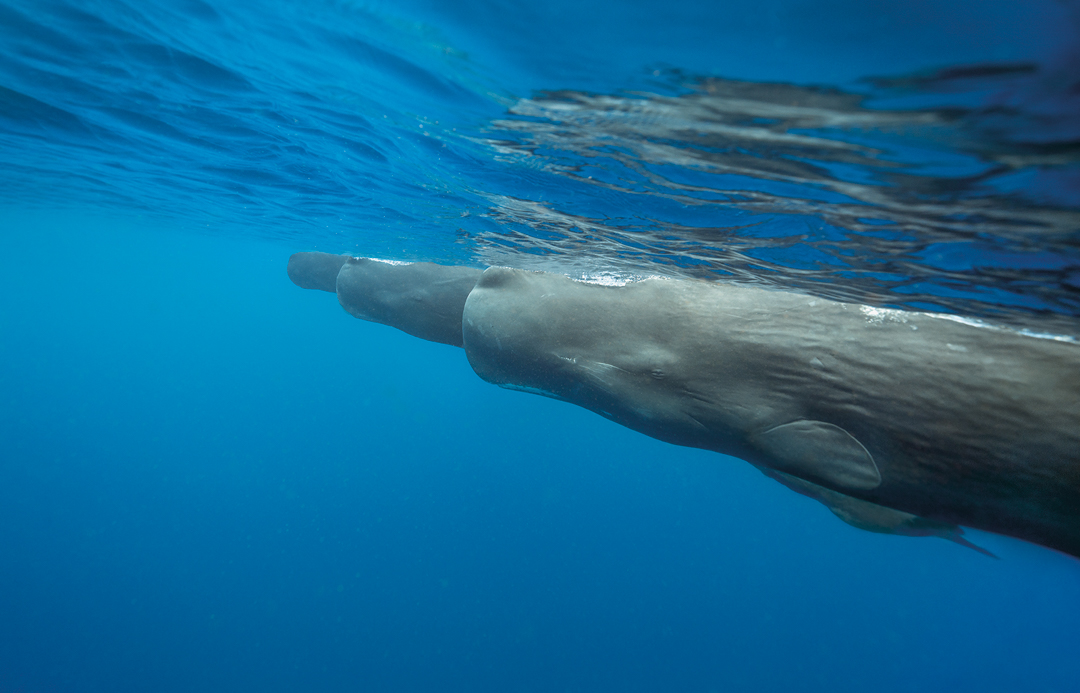 "Head to head"
Sperm whales lined up.
Dominica, 2021
Taken on Dominican government permit.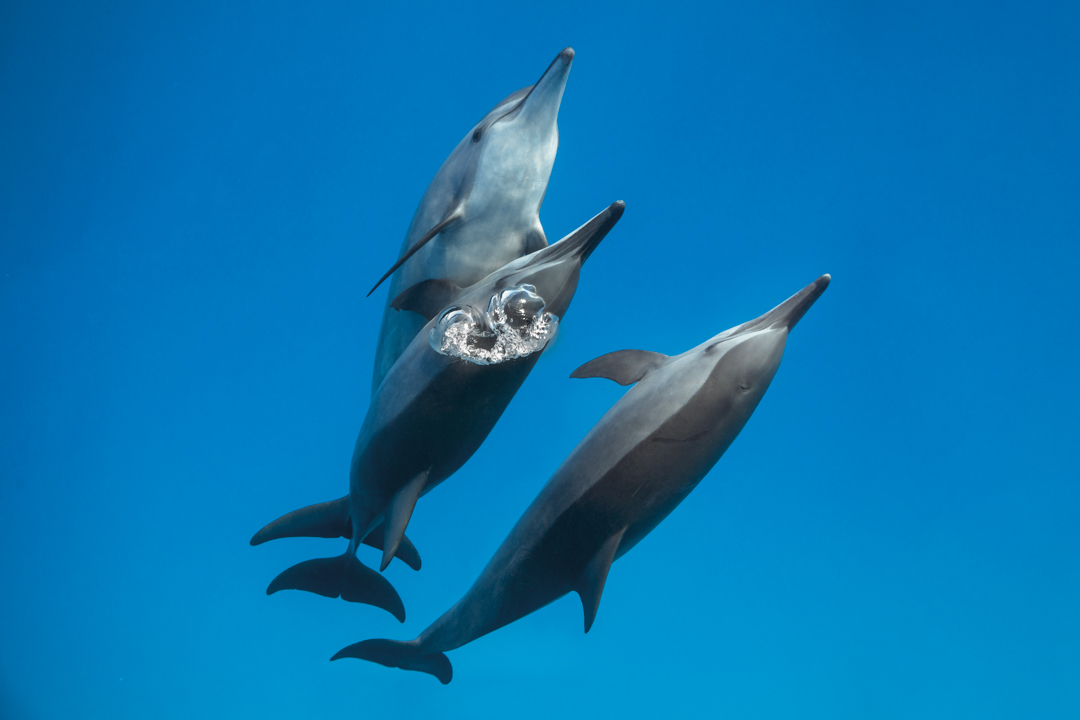 "Big Bubbles!"
Now and again, a dolphin will exhale more than usual or in an atypical way.
Sataya Bay, Egypt, 2022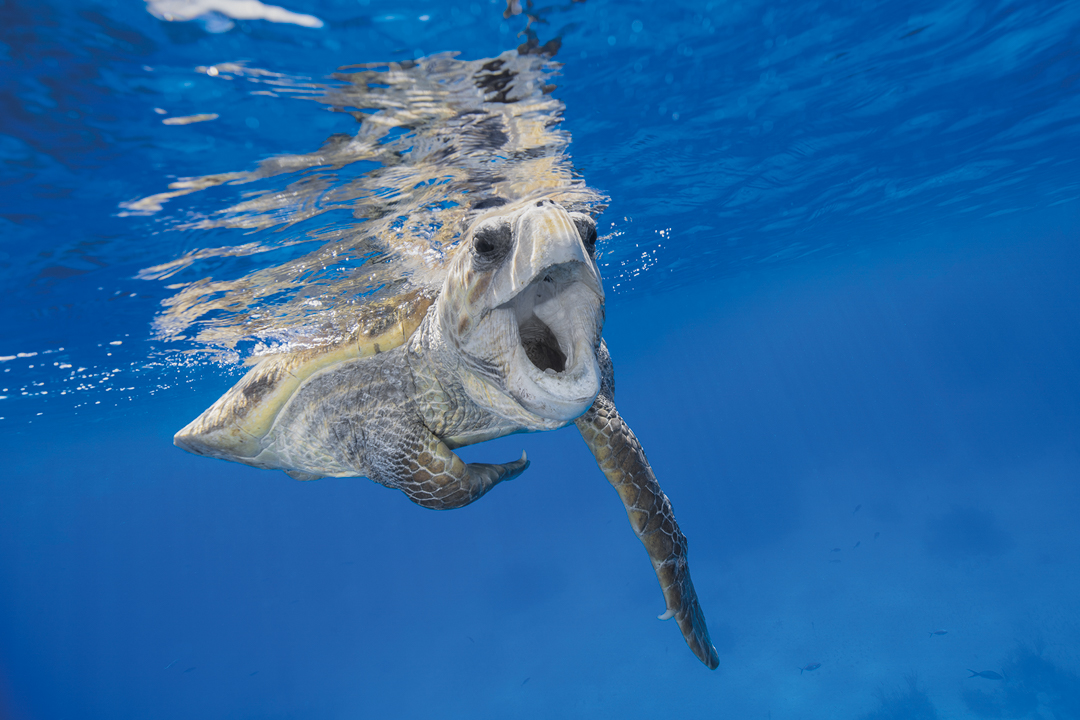 A loggerhead turtle seems unhappy at my approach at the surface — despite having allowed me to swim with it for twenty minutes or more underwater.
The Bahamas, 2023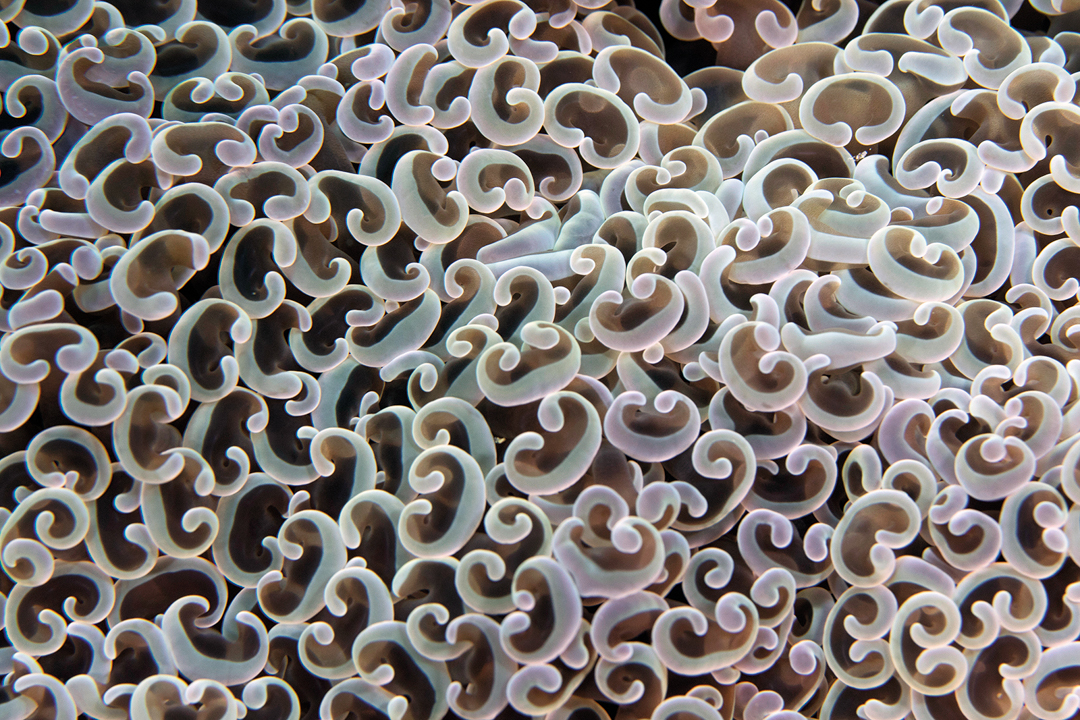 Anchor coral, also known as hammer coral or sausage coral, is widespread throughout the tropical waters of the Indo-West Pacific with a large presence in Indonesia.
Raja Ampat, Indonesia, 2015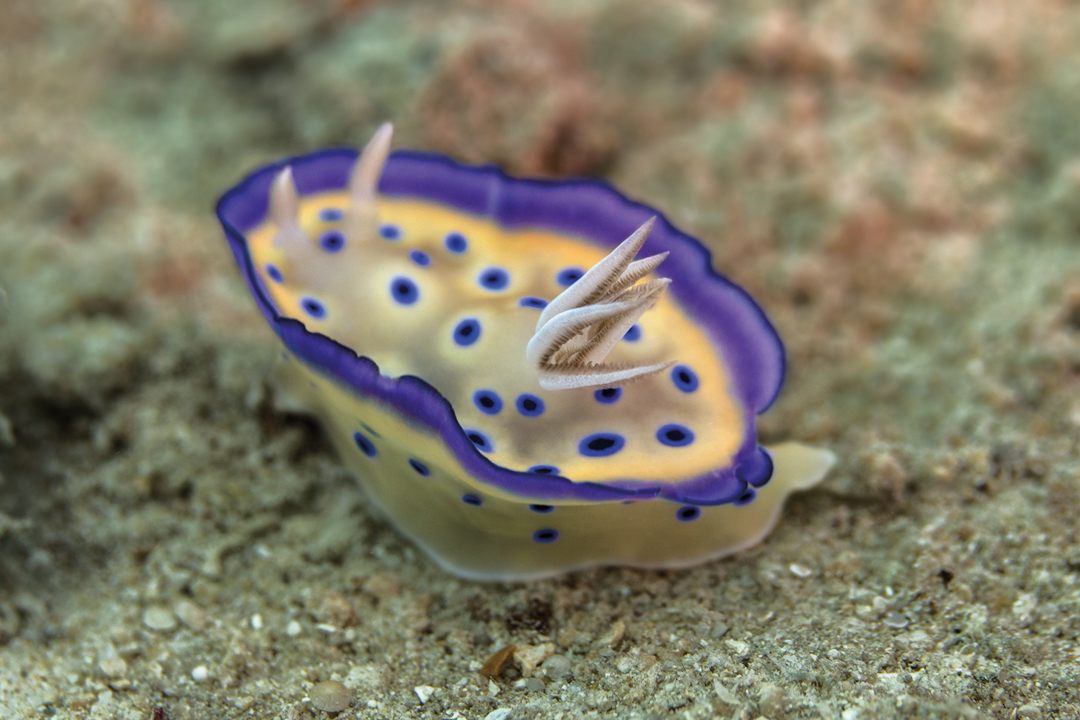 A Chromodoris kuniei nudibranch.
Solomon Islands, 2015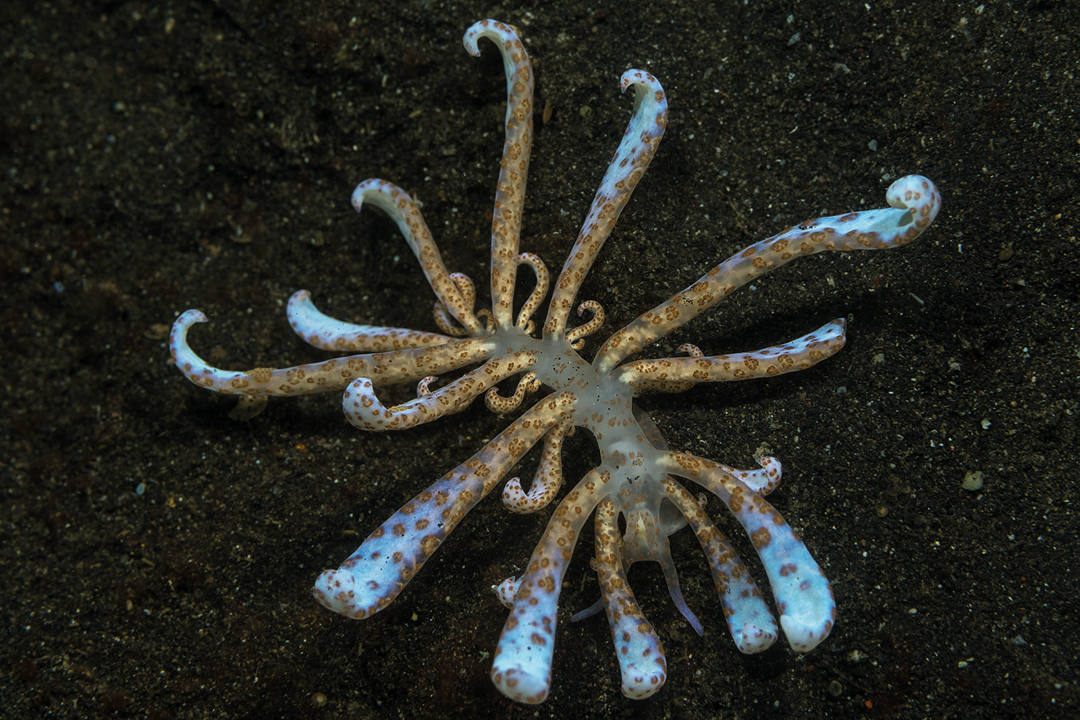 Phyllodesmium longicirrum, an aeolid nudibranch commonly known as solar-powered nudibranch.
Lembeh, Indonesia, 2016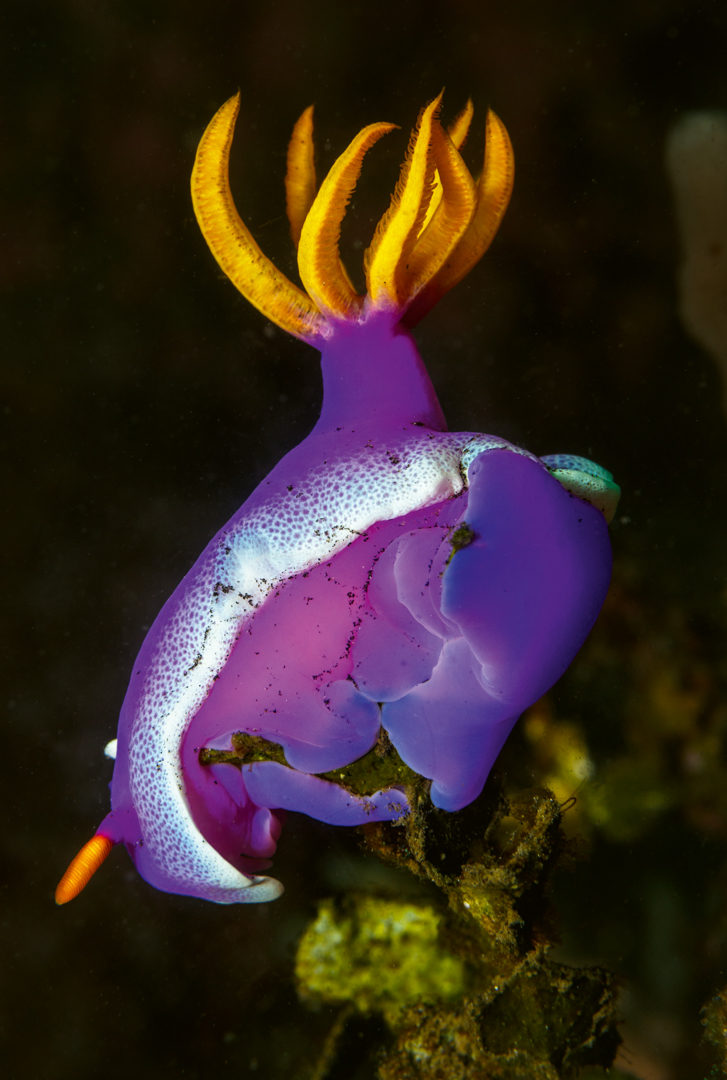 The Hypselodoris apolegma is another one of the most beautiful nudibranch species I know.
Lembeh, Indonesia, 2016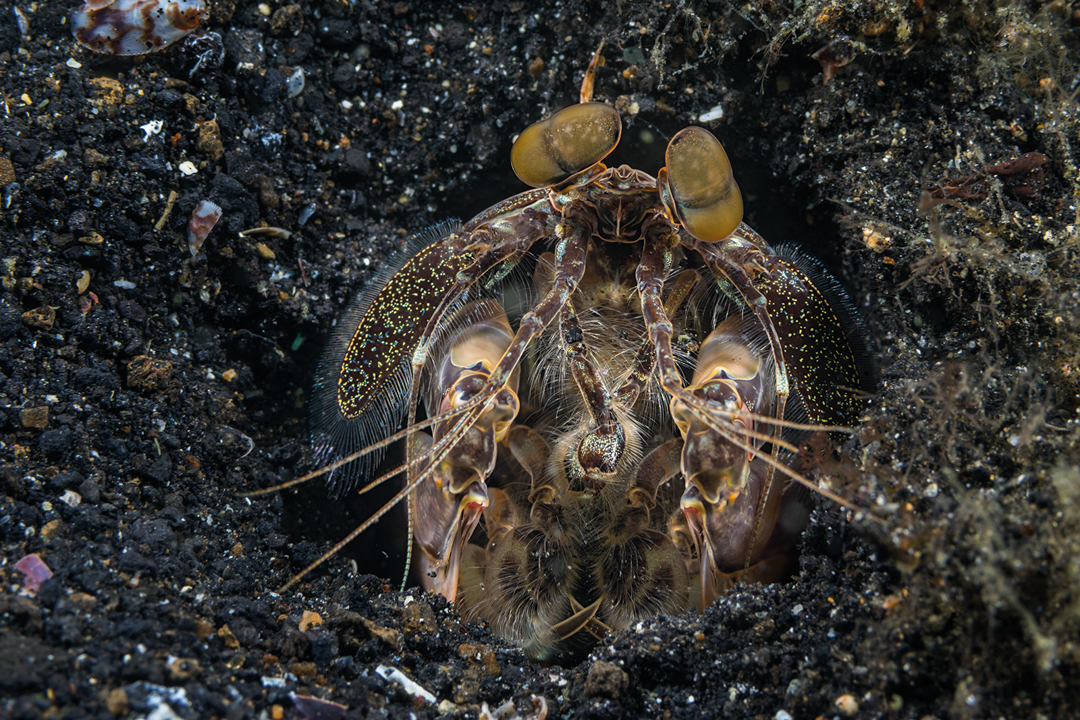 Giant mantis shrimp in its burrow.
Lembeh, Indonesia, 2016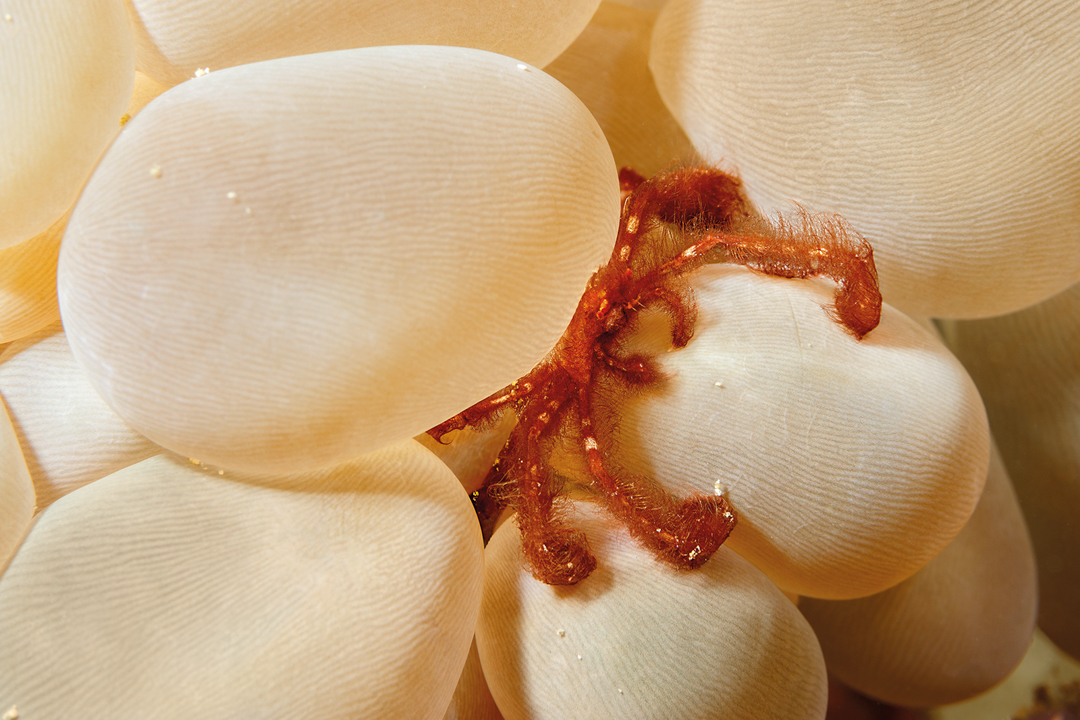 The orangutan crab (Achaeus japonicus) is small with a carapace that measures just 2cm.
Indonesia, 2016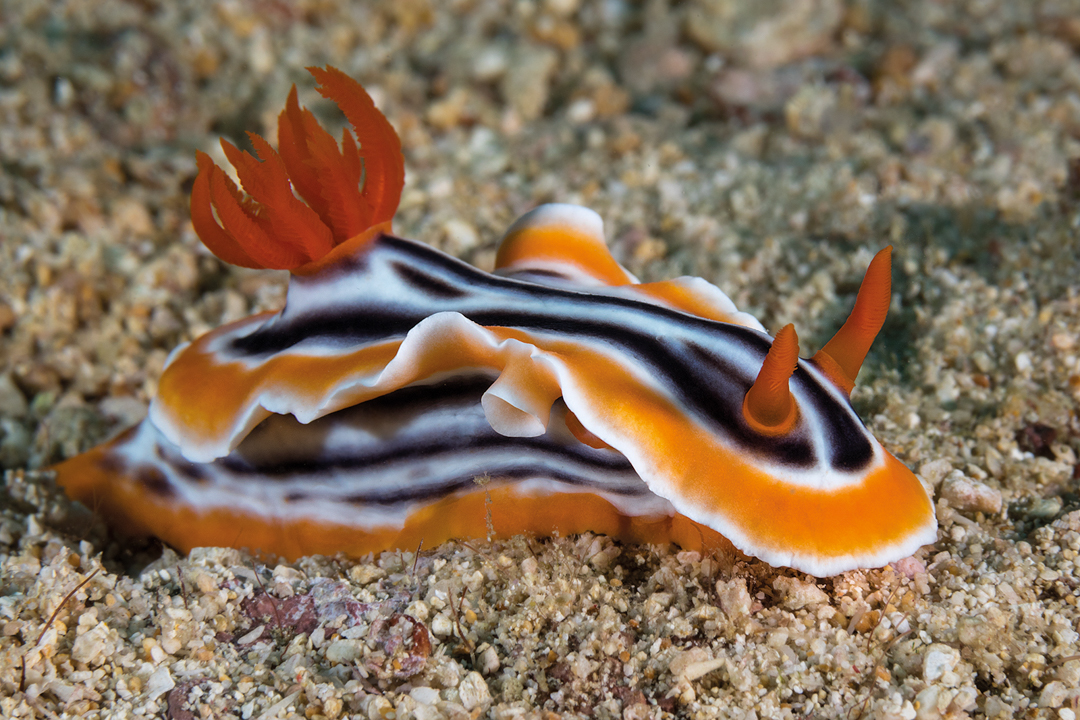 A nudibranch, probably a Chromodoris magnifica.
Philippines, 2017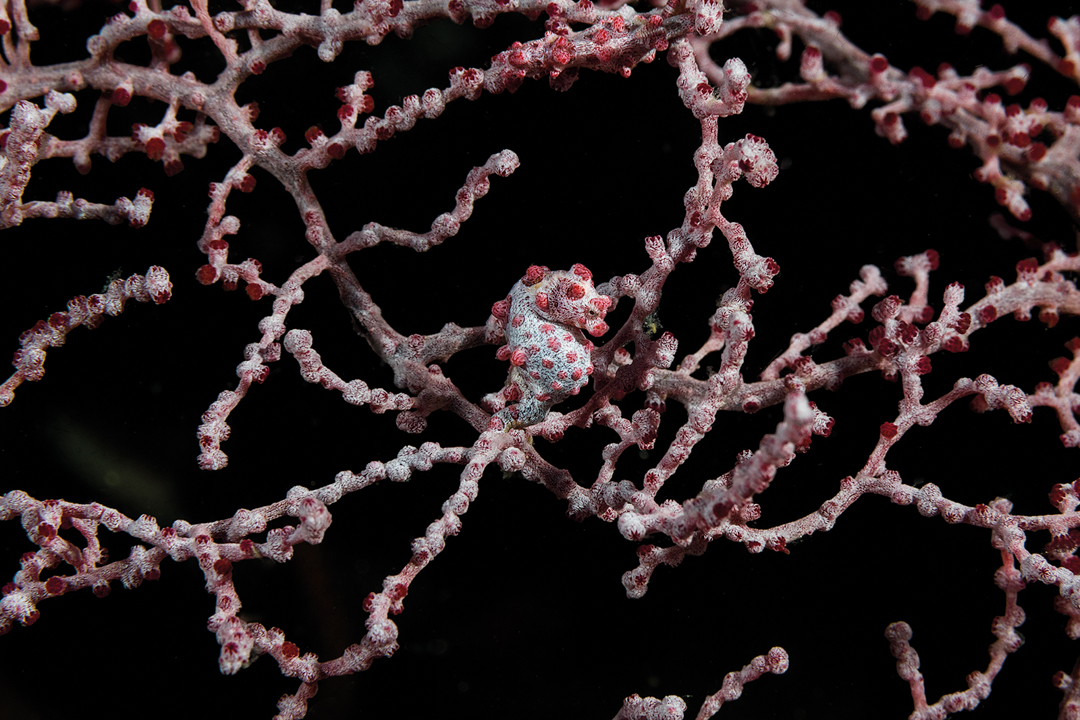 A pygmy seahorse (Hippocampus bargibanti) on its gorgonian home 30 metres down.
Philippines, 2017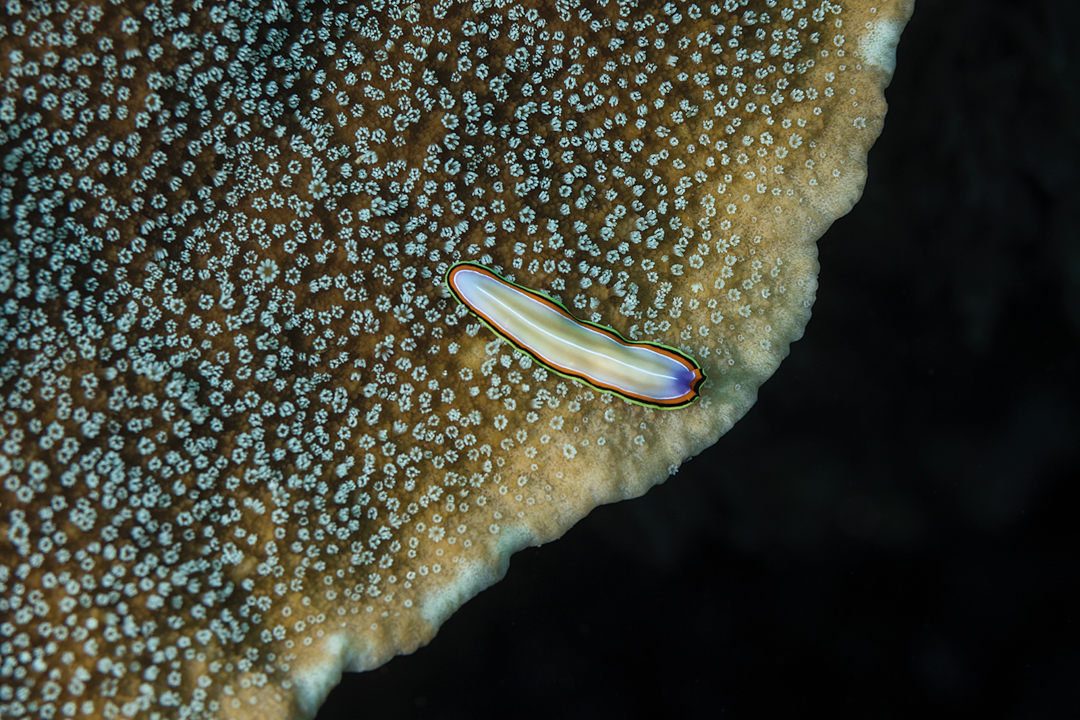 A flatworm (Pseudoceros bimarginatus) sliding over coral.
Apo Island, Philippines, 2017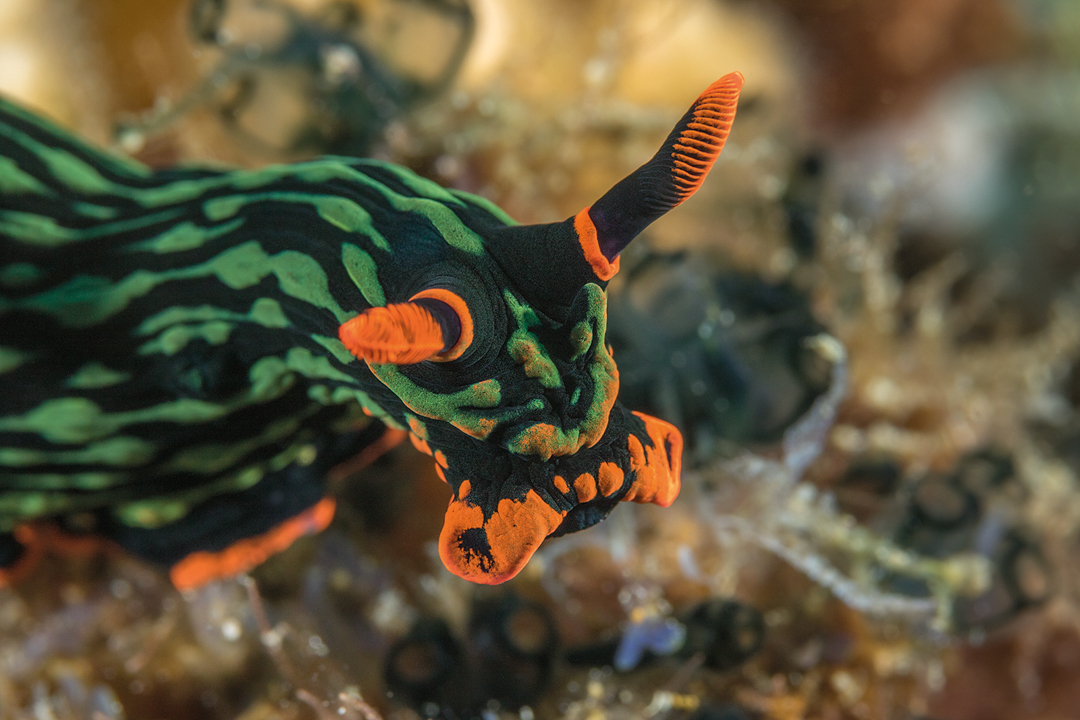 Nembrotha kubaryana, also known as the variable neon slug or the dusky nembrotha.
Philippines, 2017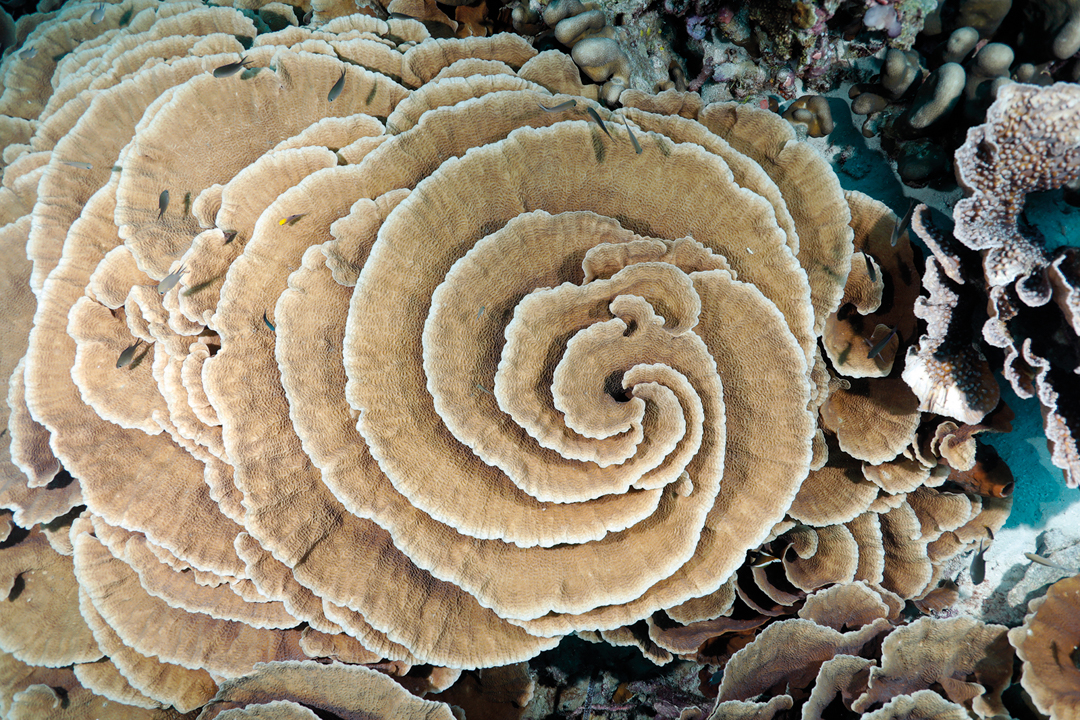 Incredible spirals of Turbinaria reniformis coral.
Wakatobi, Indonesia, 2023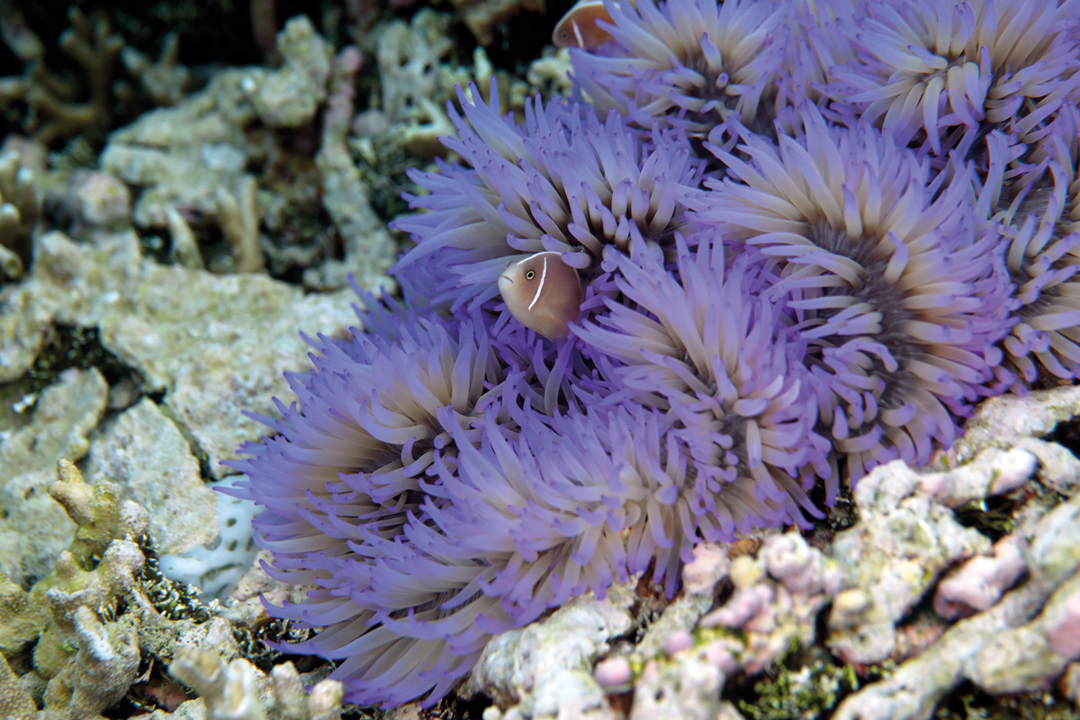 A clownfish peeks out of its home, the sea anemone, on our penultimate dive.
Wakatobi, Indonesia, 2023