Photography by Prince Hussain Aga Khan
COP28 UAE
Blue Zone
DEC South Hall
Expo City Dubai
November 30th - December 12th, 2023

Prince Hussain Aga Khan has created a global platform to raise awareness and inspire and educate audiences to protect the most threatened places and species on our planet.
This collection of his photographs captures the sublime beauty and diversity of life in the oceans. His encounters with multiple underwater species and ecosystems offer a glimpse into a world that is increasingly threatened by the effects of climate change, marine pollution and over-fishing.
Focused on Nature, established by Prince Hussain in 2014, supports and partners with globally renowned organisations to protect marine and terrestrial species and ecosystems.
SUPPORTING MARINE
CONSERVATION
• Whale and Dolphin Conservation
• Wild Dolphin Project
• Shark Conservation Fund
• Charles Darwin Foundation
• The Manta Trust
• Sea Turtle Conservancy
• Mission Blue
Fragile Beauty, a multimedia installation by Prince Hussain Aga Khan, is currently showing at Terra, The Sustainability Pavilion at Expo City Dubai.
PROTECTING BIODIVERSITY
AND ENDANGERED SPECIES
• Jane Goodall Legacy Foundation
• Sheldrick Wildlife Trust
• Wildlife Conservation Society
• Rhino Pride Foundation
• Jocotoco Conservation Foundation
• Rainforest Trust
• Re:Wild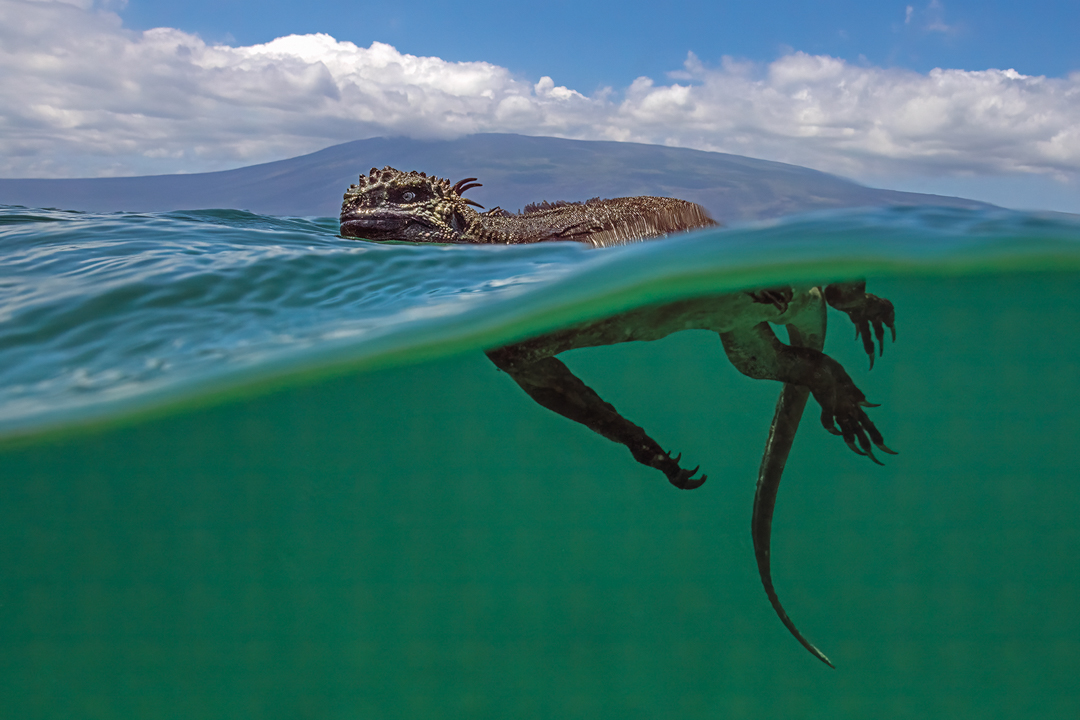 A split-level view of a marine iguana.
The Galápagos, May 2016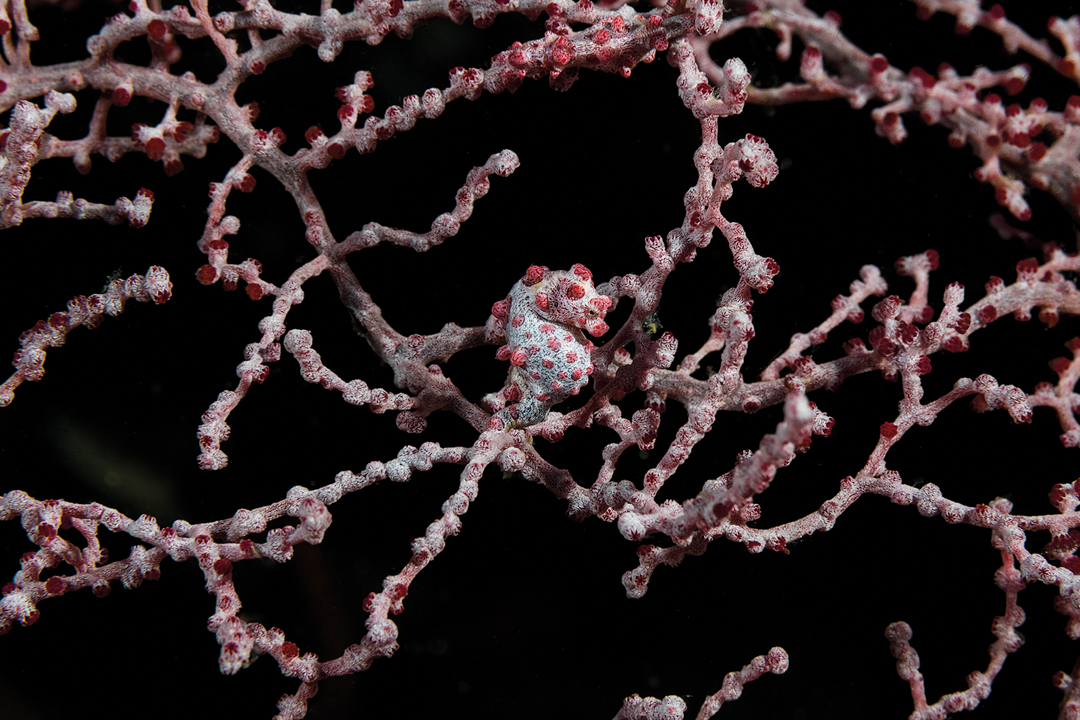 A pygmy seahorse (Hippocampus bargibanti) on its gorgonian home 30 metres down.
Philippines, May 2017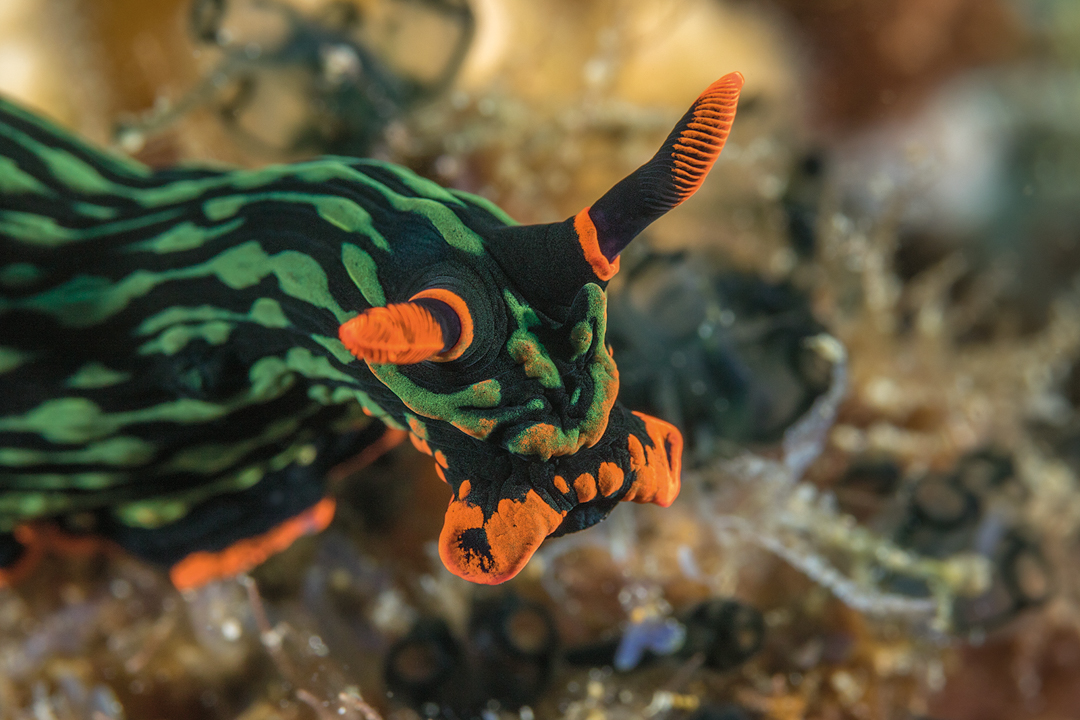 Nembrotha kubaryana, also known as the variable neon slug or the dusky nembrotha.
Philippines, May 2017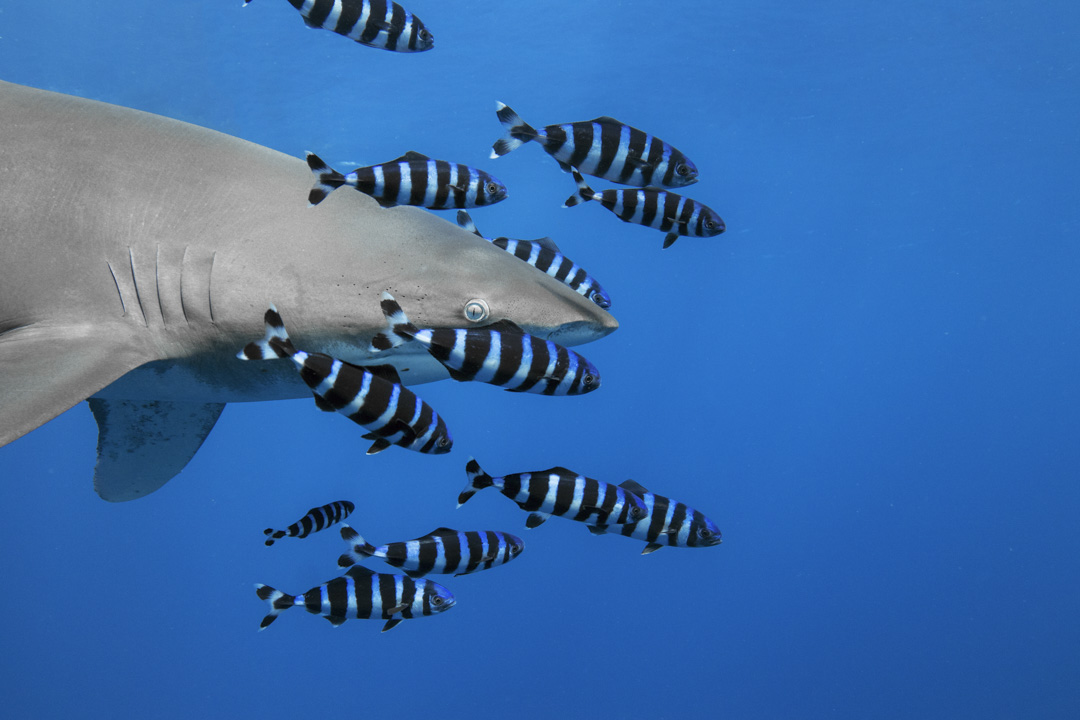 Oceanic whitetip shark surrounded by pilotfish at Elphinstone.
Egypt, December 2017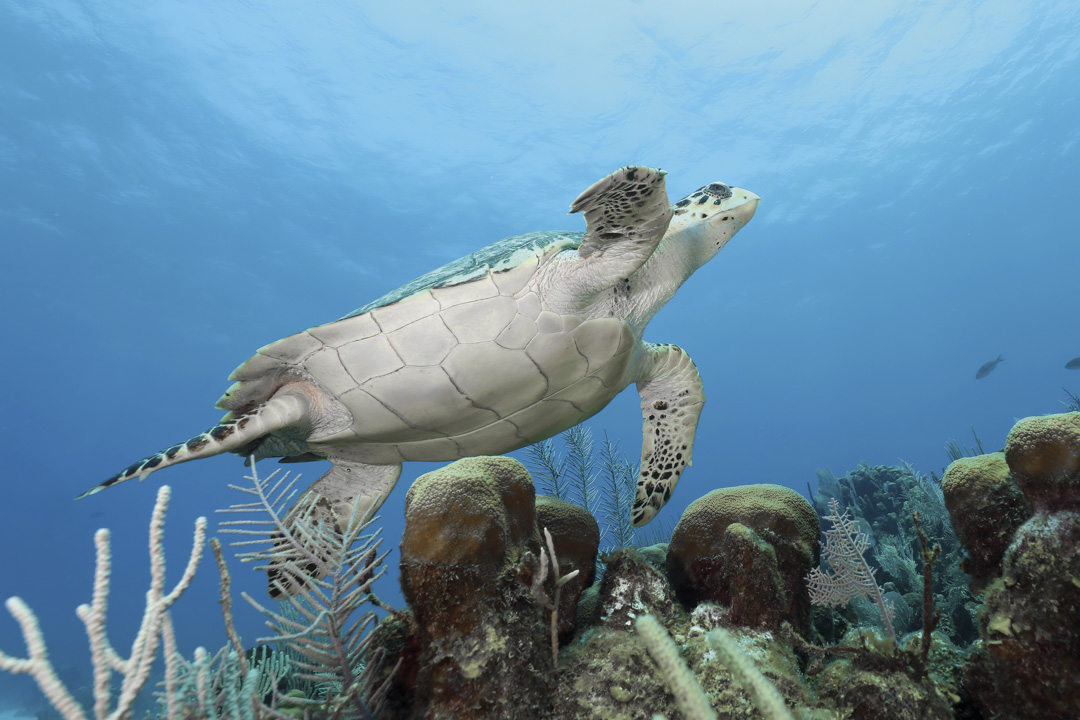 Trusting hawksbill turtle.
Placencia, Belize, May 2021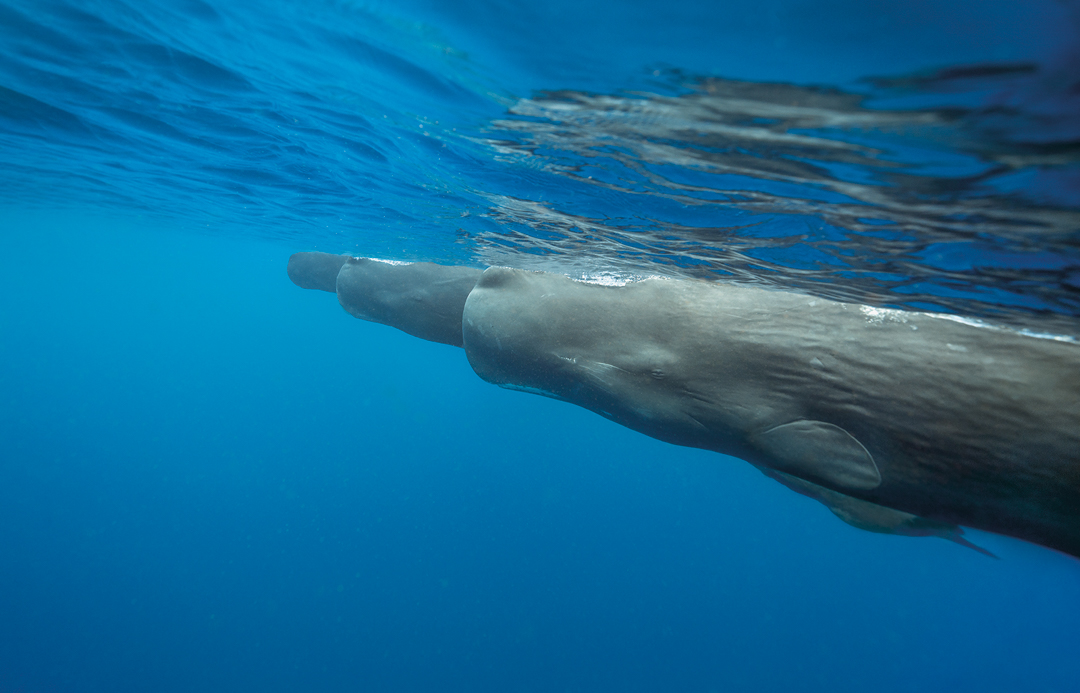 "Head to head"
Sperm whales lined up.
Dominica, July 2021
Taken on government permit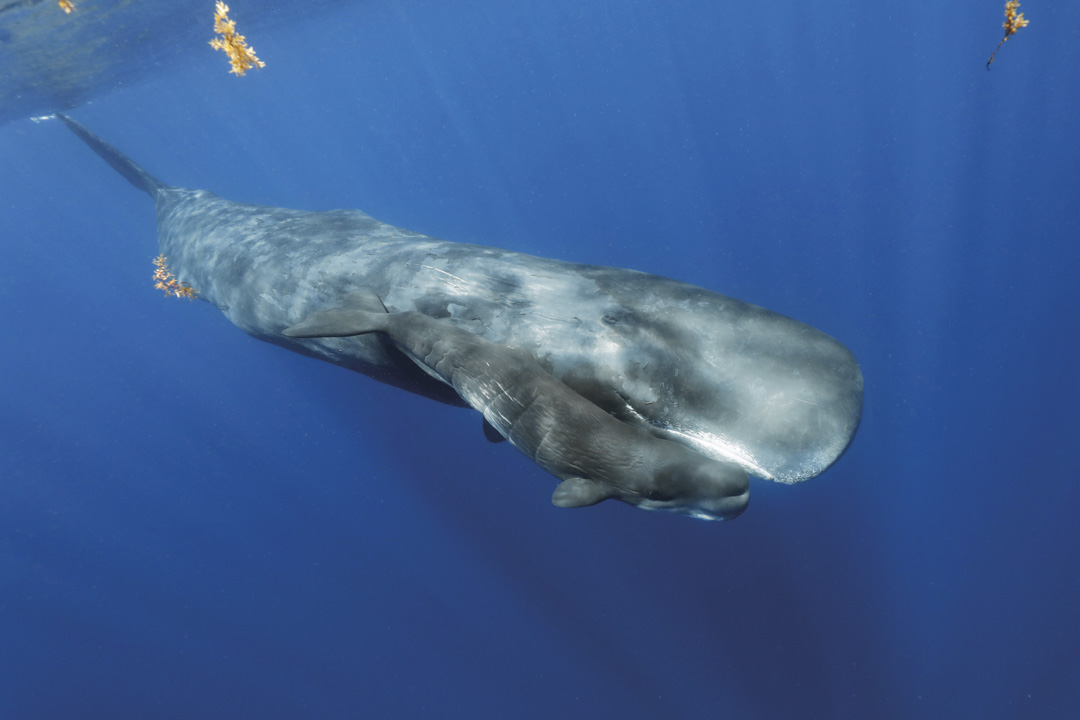 Sperm whale mum and calf.
One of the most beautiful things I've ever seen. You can tell from the folds on the calf that it is still very young indeed.
Dominica, July 2021
Taken on government permit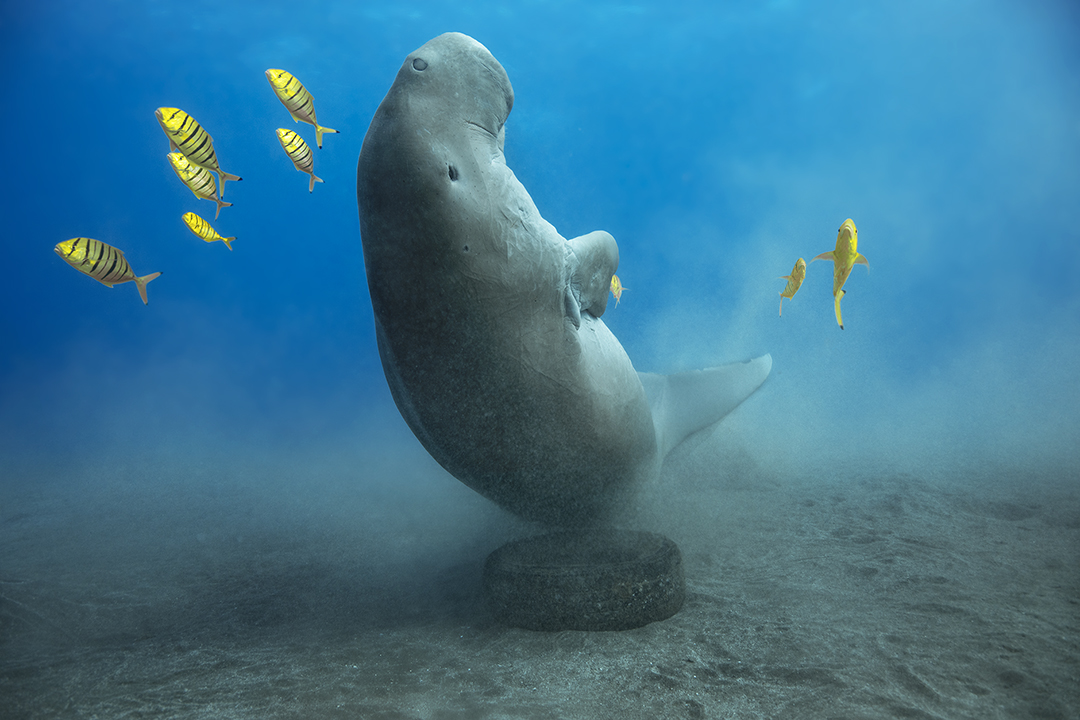 The female dugong is seen here with a tyre that we observed her play around and scratch herself with several times.
Egypt, November 2022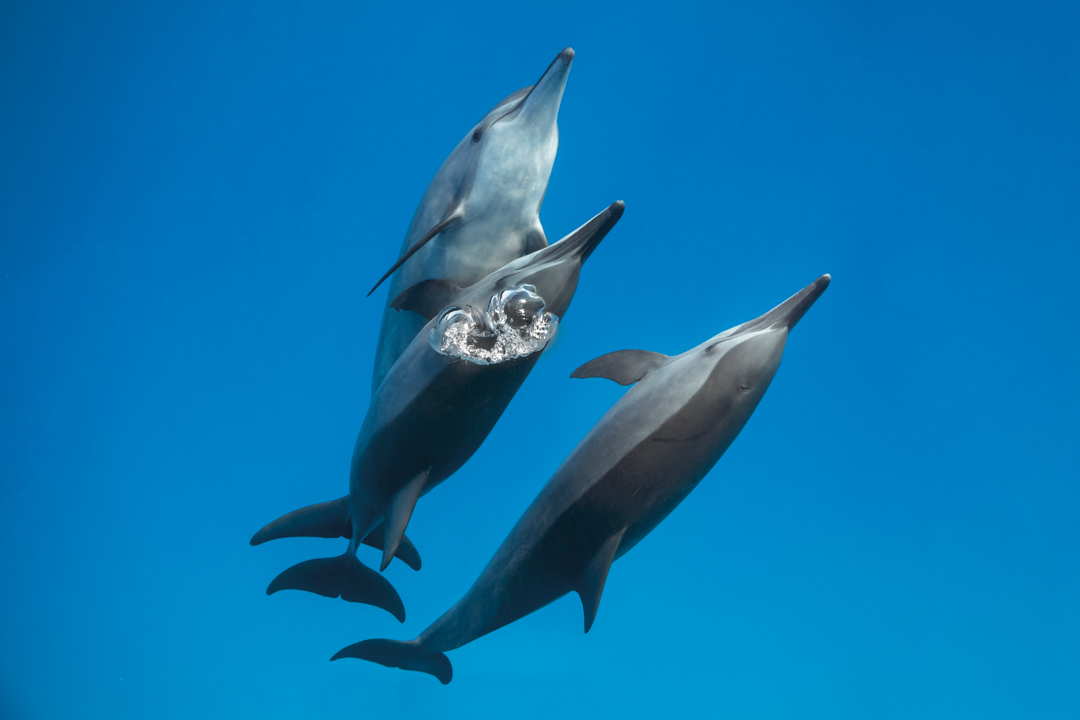 "Big Bubbles!"
Now and again, a dolphin will exhale more than usual or in an atypical way.
Sataya Bay, Egypt, December 2022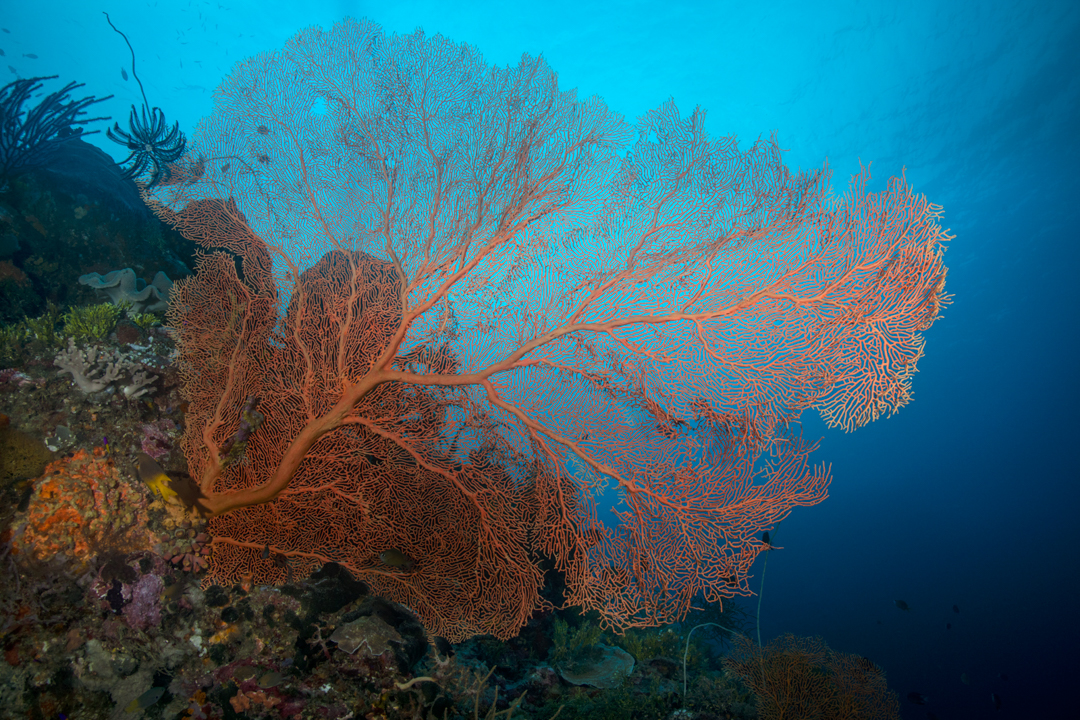 Truly one of the most stunning and colorful sea fans I have ever been privileged to come across.
Unbelievable beauty and extreme elegance…
Wakatobi, Indonesia, January 2023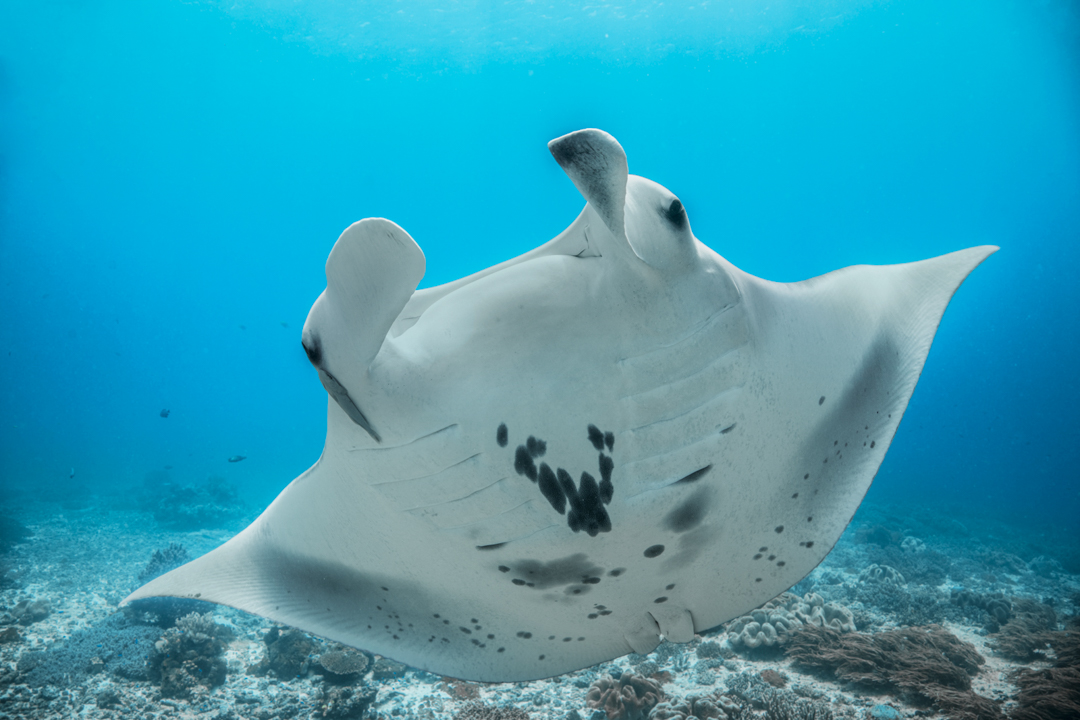 Magical reef manta at Eagle Rock, one of the more famous manta sites in Raja.
Raja Ampat, West Papua, Indonesia, March 2023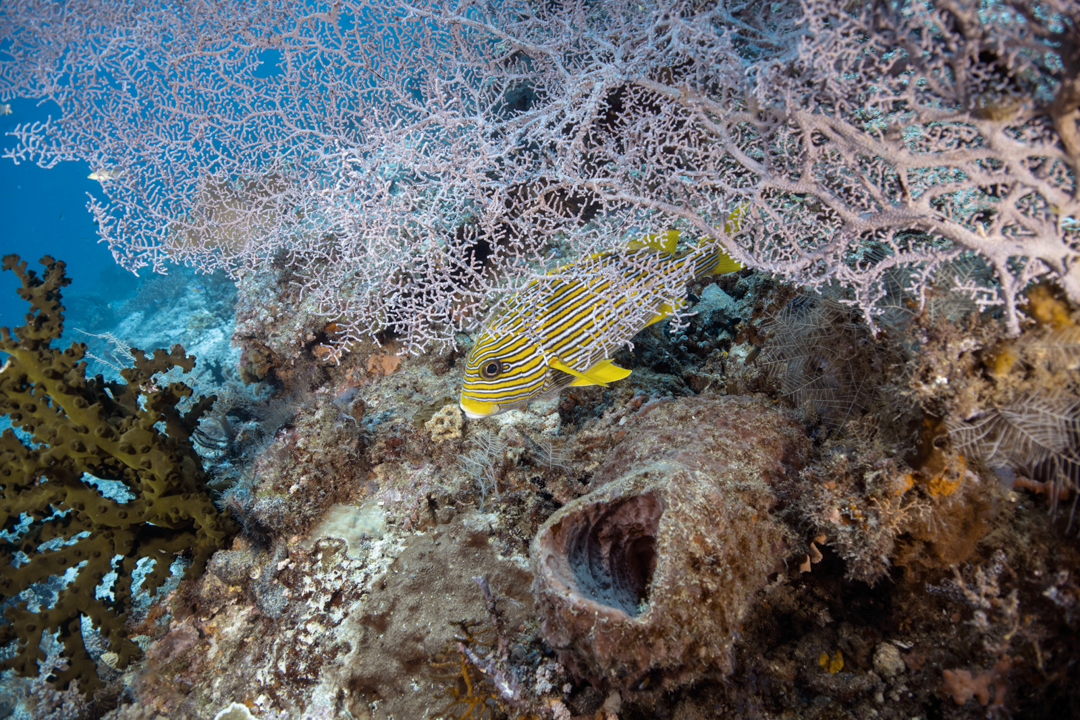 A ribboned sweetlip behind a gorgonian and above a sponge.
Raja Ampat, West Papua, Indonesia, March 2023